Squire Sanders to start in Sydney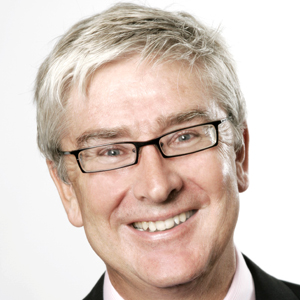 Squire Sanders has poached a partner from Allens to head its new Sydney office, which will open on 1 November.
Speaking to Lawyers Weekly, Jim Maiwurm, the chair and global CEO of Squire Sanders, said the decision to open an office in Sydney one year after launching in Perth was made after weighing up the "pluses and minuses" of opening an office on the east coast.
"We concluded that what would make sense is to carefully explore opportunities in Sydney," said Maiwurm, who flew into Perth on Monday night (15 October) to be in Australia for yesterday's official announcement. "Not that we want to be giant or huge, but we want to be different and nimble."
Campbell Davidson, an M&A partner at Allens since 2001, will head the new office, which will initially be made up of four lawyers. Davidson has acted for clients of the calibre of ANZ Bank and CSR Limited previously.
"Campbell has a very big relationship and client base in China, and with the Allens Linklaters joint venture, if you can call it that, it is not so easy for him because the Chinese work goes into the joint-venture arrangement they have [Allens Linklaters have a joint venture agreement in Asia]," said John Poulsen (pictured), the managing partner of Squire Sanders in Perth.  "For someone like Campbell this creates a tremendous opportunity to go back and hunt in the places where he has relationships."
Davidson will initially be joined in the fledgling Sydney office by media and telecommunication expert Richard Pascoe.
The former special counsel at Truman Hoyle and one time Gilbert + Tobin partner will be an Of Counsel at Squire Sanders. Tax expert Louise Boyce, formerly of DLA Piper, will also join the firm as an Of Counsel.
Former Holding Redlich senior associate Anna Elliott rounds out the initial Sydney quartet.
Building presence
Lawyers Weekly first revealed in June that Squire Sanders was in negotiations with Sydney-based partners to open an office in Sydney.
At that time, Poulsen told Lawyers Weekly that his preferred option was to open an office with around six partners from top-tier firms that would "attract others".
While the start-up office is considerably smaller than that, Poulsen said that discussions are still underway with partners at rival firms to increase its size in Sydney.
"I would like to say in March we would have at least another two to three partners in Sydney," he said. Poulsen added that, in the long-term, he believes the optimal number of partners for the firm in Australia was between 20 and 30, but "probably closer to 20".
Squire Sanders first entered Australia when it launched its Perth office last October after poaching 14 partners from Minter Ellison.
Initially, Squire Sanders will be based in the MLC Centre in Sydney, which is also home to Herbert Smith Freehills.
Squire Sanders is due to move into its permanent premises in Sydney in the Gateway building at 1 Macquarie Place in late February or early March.
Squire Sanders' Sydney office is its 39th global office, adding to offices in Singapore, Seoul and Riyadh, which opened earlier this year.
"If you step back and have a look at what is going on with Squire Sanders, we are very much focused on the Asia-Pacific," said Maiwurm. 
Earlier this month Squire Sanders opened its Riyadh office in Saudi Arabia after it acquired a local firm.
Squire Sanders will act for government entities in Saudi Arabia, with Maiwurm defending the firm's decision to enter Saudi Arabia. Late last year, Amnesty International accused the Saudi government of introducing a "new wave of oppression" against political protesters and of arresting and sentencing pro-democracy reformists to long prison terms.
"We are not taking on situations our partners would be uncomfortable with," said Maiwurm. "We are not sheepish about what we are doing in Saudi Arabia. We are representing predominantly multinational companies doing business in the region."