Rayney action could cost WA Govt millions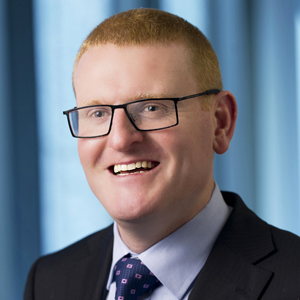 A defamation suit alleging barrister Lloyd Rayney was "greatly injured" when identified as the only suspect in his wife's death could see the WA Government pay millions of dollars in compensation, including damages for loss of income and opportunity to be appointed silk.
Rayney launched the action against the State Government in 2009 based on comments made by police officer Senior Sgt Jack Lees in 2007 at various press conferences. Rayney's claim, which was made public last week (11 October), alleges that Lees identified him as the "prime" and "only" suspect in the death of his wife, Corryn.
Kym Fraser (pictured), a partner and defamation expert at Clayton Utz, told Lawyers Weekly that Rayney's civil suit is premised on the accusation of guilt and will be greatly influenced by the outcome of the murder trial.
He explained that Rayney would be unlikely to continue the defamation suit if found guilty. "The defendant would have a strong defence of truth or justification or contextual truth". But, if acquitted, Rayney's case would be given a considerable boost, he added.
In addition to compensation for distress and anxiety, Rayney is seeking aggravated damages for loss of revenue, loss of expected future earnings and loss of the opportunity to be appointed Senior Counsel.
Rayney, who had high-profile clients including Gina Rinehart's Hancock Prospecting, blames the comments made by Lees for alleged damage to his legal career.
Based on his experience as a defamation lawyer, Fraser predicted that if Rayney is successful in his civil action he will likely be awarded the aggravated damages, which could run into millions of dollars.
The murder trial without a jury, which is being heard by Justice Brian Martin, is expected to conclude in coming days, with closing statements being made by prosecutors and defence lawyers today (18 October).
The press conferences in which Rayney claimed to have been defamed were given by police on 22 August, 29 August and 20 September 2007.
Rayney was arrested and charged with his wife's murder in December 2010, more than three years after her body was found in Kings Park, Perth.
Corryn Rayney was a registrar at the WA Supreme Court at the time of her death.