Insolvency firm sues biggest customers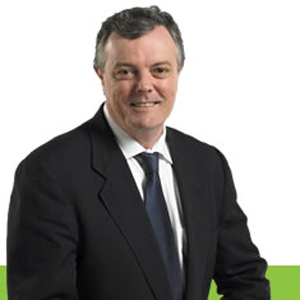 The liquidator for the now-defunct ABC Learning has launched a $250 million action against the Big Four banks on behalf of small unsecured creditors – a brave move for an insolvency firm and its lawyers, who rely on banks for most of their revenue, litigation funder IMF has claimed.
A banking syndicate, which includes Commonwealth Bank, Westpac, National Australia Bank and ANZ, has been accused of jumping the creditor queue in the lead up to the collapse of ABC Learning. Once the world's largest publicly-listed childcare operator, ABC Learning closed its doors in 2008, owing creditors $1.6 billion.
ABC Learning's liquidator Ferrier Hodgson, which is being represented by Sydney firm Addisons Lawyers, is now trying to recoup losses for small unsecured creditors by disputing the validity of the banks' fixed and floating charge, which secured interest over ABC Learning assets in June 2008 to the tune of $800 million.
John Walker (pictured), IMF's executive director, told Lawyers Weekly that IMF will refer to Section 588FJ of the Corporations Act or, as it is more commonly known, the 'six-month rule'. The rule states that a charge is invalid if a company collapses within six months. ABC Learning fell into receivership in November 2008 – just five months before administrators were appointed.
"The onus is now on the banks to prove that ABC Learning was solvent at the time they took the charge," Walker explained; while IMF has to prove the banks received money after the charge was taken.
The action by Ferrier Hodgson is unusual and should be commended, he continued, pointing out that bank charges are rarely challenged because "insolvency practitioners and their lawyers rely on banks for the bulk of their work".
The case outcome will be significant for insolvency lawyers, according to Walker, with the decision providing clarity on whether book debts (money owed by customers) are part of a fixed charge or a floating charge.
"A ruling on this area is important for the law going forward ... it assists insolvency lawyers in the future by making Australian law more certain," he added.
Lawyers Weekly contacted Philip Stern, a partner at Addisons Lawyers, but he was not in a position to comment on the case at the time of publication.