Lawyers behaving (not so) badly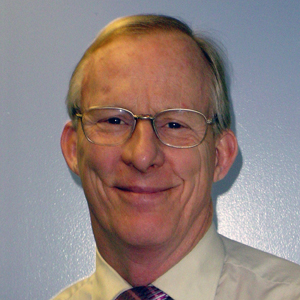 Complaints against NSW lawyers may have risen slightly this year, but the Legal Services Commission (LSC) is still fielding far fewer complaints than it did when it started in 1994.
In 2012, the NSW Legal Services Commission (LSC) received 2758 written complaints and 7920 calls to its enquiry line, according to commissioner Steve Mark (pictured). This is compared to 2801 written complaints and 6700 calls 18 years ago.
Mark pointed out that the profession's numbers have more than doubled since 1994, which means the 2012 figures indicate "the vast majority of lawyers today are actually fairly good".
"There are always a small percentage of lawyers who don't care as much as they should, and an even smaller percentage who decide they want to act in a manner that's almost criminal," he said.
Former Keddies principal Russell Keddie is a lawyer who falls into the latter category, struck off the roll in June for gross overcharging of a paraplegic client. Another is John Gordon Bradfield, whose grandfather engineered the Sydney Harbour Bridge. He was struck off the roll earlier this year for misappropriating more than $20 million of client money in a failed pyramid scheme.
These high-profile cases aside, Mark believes lawyers are behaving better than ever and attributed the steady decline in complaints in recent years to lawyers becoming more risk averse.
"Reputational risk is almost everything," he said. "The vast majority of lawyers have a great deal of concern if anyone lodges a complaint against them because it's an imputation that they feel should not occur and they'll do everything in their power to avoid it."
He also credits the LSC's education program, which conducts around 100 seminars on ethics each year, for the decline in complaints. The LSC's message to lawyers is that they are not just "hired guns for their client" and do not have to follow instructions if they are ethically dubious.
"It's about keeping their primary role as officer of the court with high ethical standards at the forefront of their minds," he added.
Ethical dilemmas
Mark urged lawyers to rely on their values as much as they do on the Legal Profession Act when faced with an ethical dilemma. Bringing morality into the workplace, even if it is uncomfortable territory for many who are used to deferring to the law, will help lawyers "sniff out" unethical behaviour.
But this ethical sensor can be dulled by continually-changing legislation that governs lawyer conduct, the growing list of issues that clients express concern about and the bright glare of media scrutiny, continued Mark.
"There's quite a lot to think about when dealing with ethical issues and lawyers can get lost in process and lose sight of purpose," he said.
He claimed that reducing lawyer complaints starts with firm culture. Firms that receive the greatest number of complaints tend to be rigid and profit-oriented, rather than service-oriented, and do not foster an ethical work environment for their lawyers. But those that embed ethical behaviours in management systems can reduce complaints by around two thirds, he added.