Denton keeping Corrs in global spotlight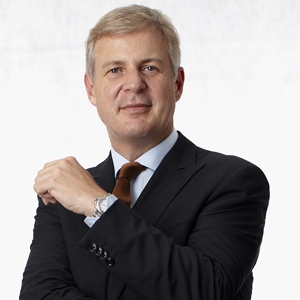 The CEO of Corrs Chambers Westgarth has said he will continue to use his station on the world economic stage to push the firm's global ambitions.
Speaking to Lawyers Weekly, Corrs' CEO John Denton (pictured) said that his chairing of Asia-Pacific Economic Co-operation (APEC) meetings offers him an opportunity to put Corrs' name in the international spotlight.
"The reason I chair APEC is that it's a really important policy setter in the region; it sets the architecture for the whole financial services market," he said.
"Being involved with APEC means the firm is viewed as a thought leader, actually driving policy in Asia, which means we're recognised by key players in each of its major economies."
Denton believes it gives Corrs "authority and respect" in key areas, which can be leveraged into relationships and positioning with key firms in the region.
"I'm doing it as part of our aim to have a world-class law firm, determined to drive Australia's competiveness and its economic engagement with Asia.
"We're deeply involved with Asia, but we just do it in a different way [to other firms]. We actually want to be engaged in the big issues there because we care about its growth," said Denton.
He also revealed that he visited Indonesia late last month for an important meeting about the Southeast Asian country's economic policy.
"We were invited for consultation talks with the Indonesian government to discuss its economic priorities for next year," said Denton, who added that no other law firm was invited to the talks.
Denton, one of the external advisors on the recent Asian Century white paper advisory panel, again reiterated that Corrs will use connectedness with overseas clients rather than an international merger to engage on the global stage, particularly in Asia.
"Although almost all of our competitors have chosen to engage in a globalising world through a merger or alliance, we want to do it differently," he said.
"And we are doing it differently, through connectedness, and the way that occurs is through deep personal and professional relationships. We've actually been working very closely with the big players who are involved in the big issues in the Asia-Pacific region.
In September, Denton rubbed shoulders with the top echelons of global power when he chaired a meeting between Chinese president Hu Jintao and Russian ruler Vladimir Putin at an APEC summit in Russia.
For an in-depth interview with John Denton about his career and his ambitions for Corrs, see the Legal Leaders section of Lawyers Weekly 608, out Friday, 16 November.