Norton Rose strikes up US merger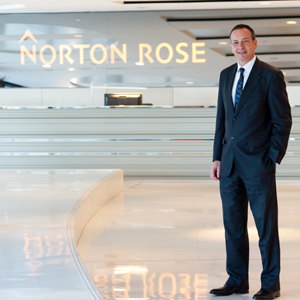 Norton Rose will merge with US heavyweight Fulbright & Jaworski to become one of the world's largest law firms.
This morning (15 November), Norton Rose, which has five offices in Australia, announced that the merger will commence from 1 June 2013.
The merged firm will be called Norton Rose Fulbright and it will have 55 offices and 3800 lawyers worldwide.
Norton Rose Australia managing partner Wayne Spanner (pictured) sits on the firm's global executive committee and was a key figure in the negotiations, which lasted for around 12 months. He rejected any notion that the struggling US economy means that now is not a good time to expand into North America.
"It is a perfect time to look into the American market," Spanner told Lawyers Weekly. "You must never underestimate the USA and its position globally; the US is the largest legal market in the world and it will remain so for a significant period of time."
For the 2011 financial year, Fulbright generated more than $US597 million in turnover. While this places the firm in the top 50 American law firms by revenue, it was almost a five per cent drop from FY2010.
By contrast, Norton Rose pulled in more than $US1.3 billion for FY2012. This was an increase in gross revenue of more than $500 million from FY11, with the firm's expansion into Canada and South Africa significant factors in enabling the London-based global firm to surpass the billion-dollar revenue mark for the first time.
Norton Rose presently has three offices in Canada but no presence in the US. The merger with Fulbright will provide the firm with 11 American offices, including in Houston, New York and Los Angeles.
"From an Australian perspective, we will be one of the only firms with a significant American presence," said Spanner.
Spanner added that he is confident there will be no conflict issues for the merged firm.
Fulbright has particular expertise in energy and resources, with clients including Exxon Mobil, ConocoPhillips and Shell. It also counts GalaxoSmithKline and Yahoo as high-profile clients.
Norton Rose's client list includes BMW, the China Development Bank and HSBC.