Boutiques on top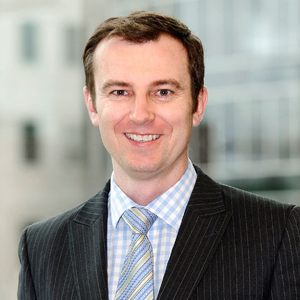 While the big law firms and legal forecasters are painting a gloomy picture of the state of the Australian market, some boutique firms are raking in record revenues.
KellyHazellQuill Lawyers, a boutique firm based in Melbourne, claimed to be 132 per cent over budget as a firm during the same period that Allen & Overy recorded a decline in revenue of 2.7 per cent and the demand for legal services fell for two consecutive quarters, according to the Peer Monitor Index.
The director of KellyHazellQuill, Chris Gianatti (pictured), told Lawyers Weekly that the increase in work is a by-product of the pressure faced by in-house counsel to cut costs.
"This is definitely a trend and the reason why the big firms are reporting a drop-off in work while boutique firms like ours are increasing their market share and workflows," he said.
"We're getting a larger share of a smaller pie."
KellyHazellQuill is ahead of budget in almost all practice areas, revealed Gianatti, with litigation & dispute resolution (115%), media (112%) and commercial property & development (118%) among the firm's top performers.
KellyHazellQuill's budgets appear to contradict statements by Allens' managing partner Michael Rose that the industry as a whole had experienced its worst start to a new financial year in five-to-six years, reported The Australian. Clayton Utz managing partner Daryl McDonough's outlook was similarly bleak; he argued the legal sector was in uncertain times.
Gianatti attributes his firm's uptick in work to the ability of boutiques to compete with the big end of town on corporate panels.
"We share panels with a lot of the top tiers and the big boys and girls ... and [in-house counsel] realise that just because you've got a brand doesn't mean that person is the right person for the job," he said.
The firm has scored work with a number of ASX-listed companies this way. Having sat on the opposite side of the panel when he was an in-house lawyer for Telstra, Gianatti believes that flexible fee arrangements play an increasingly critical role in securing work with big corporates.
"Clients are seeking a flexible approach to fees, including a mix of retainers, fixed-fee work and agreed hourly rates," he said.
But competitive costing is just one factor that has contributed to his firm's positive revenue figures, Gianatti claimed. Personalised service, he claimed, can sway a client to ditch the "big boys" whose portfolios are too large to give some in-house lawyers the level of attention they're looking for.