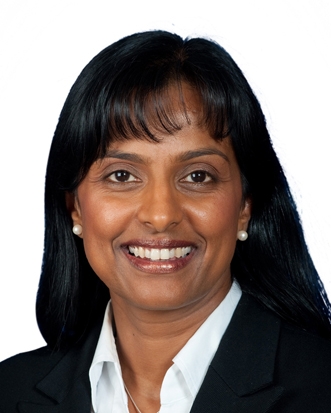 A corruption law expert has warned that Australia's ranking as the seventh least corrupt country in the world should not disguise underlying issues in relation to foreign bribery.
Transparency International's annual Corruption Perceptions Index, which measures corruption in the public sector and not the financial sector, showed that perception of corruption in Australia is low.
Mini vandePol (pictured), head of dispute resolution (Asia-Pacific) at Baker & McKenzie, disputes this perception and said the recent OECD report was the "real health check" regarding Australia's enforcement of foreign bribery laws.
"The report was fairly critical of Australia … there really wasn't a lot of blue sky in relation to our enforcement of foreign bribery laws," she said.
"The issue we have in Australia is that perception of foreign bribery within the public sector is low. We tend to focus on how good it looks in this particular index and ignore our role in exporting corruption in countries with higher corruption rates."
The index showed that more than 70 per cent of countries in the Asia-Pacific – the region where Australian law firms do most overseas business – have public sectors that are perceived to pose a serious corruption risk.
"I'm not certain firms in Australia are really grappling with this," said vandePol.
"Australian firms operate in some of the highest risk practices, such as construction, energy, mining, so we can't just say 'oh this index gives us a bright yellow colour so we should revel about how incorrupt we are'; we really do have to improve our conduct overseas."
She added that law firms setting up offices in these high-risk countries should be vigilant about engaging in corruption.
"Firms setting up offices in these countries will sometimes be asked to pay an extra $100 to make something happen more quickly, be it getting a licence or permit, but they really need to be very careful," said vandePol.
There is a genuine danger of firms being exposed to foreign corruption when advising clients, she warned.
"We do a lot of work in India and when we asked law firms there what happens when foreign clients come to them and say a particular government official has asked for $1000 before he or she will do a certain thing, the majority say 'look we cannot be involved, you need to go through a third party to get that done'. So there is the real danger."
VandePol said she agreed with the recent OEDC report, which slammed Australia's enforcement of foreign bribery laws and highlighted extensive failures in the handling of cases, and said that this country requires a properly coordinated and focused body to investigate allegations of foreign corporate bribery. 
"If the Government doesn't take steps to provide better guidance on foreign bribery laws then firms are going to continue to have difficulties," she said, adding that Australian companies must operate with caution and perform adequate corruption due diligence.
"The Government should be doing more to provide proper guidance and education, and exposing companies to the risk so that they're aware of what they're doing and will think twice about doing it."