Jurisdiction headache engulfs flood action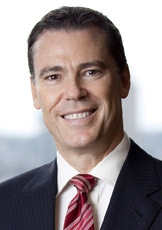 A decision is yet to be made about where a class action, which hopes to claim up to a billion dollars compensation for thousands of Queensland flood victims, is likely to be filed.
Earlier this week, Maurice Blackburn confirmed its intention to push ahead with the action - funded by IMF Australia - against the Queensland Government for damages incurred in the 2011 floods.
Although Maurice Blackburn has stated that it is "very confident the action will go ahead", IMF executive director John Walker has warned the case's viability depends on how many flood victims are recruited and how much flood damage was done to those victims' homes.
Another significant obstacle in the process for Maurice Blackburn and the IMF is that, unlike in NSW and Victoria, Queensland has no federal jurisdiction, so if the action was to be filed in the Sunshine State it would have to be in the Supreme Court.
"Obviously we would prefer for Queensland to be the jurisdiction because that is where the flood damage happened," Maurice Blackburn principal Damian Scattini (pictured) told Lawyers Weekly.  
"It's still where we would expect it to proceed, but it's not the only place it can."
Walker agreed that he would like to see the claim filed in Queensland, but added that the fact it can't be filed federally in the state means that NSW and Victoria are still under consideration.
He said a final decision should be made within the next month.
The action, if it finally goes ahead, is expected to cost more than $10 million but, if successful, it would force the state government to fork out hundreds of millions of dollars in compensation.
Walker said the IMF will be assessing over the next two to three months the budget to make the claim viable.
Although 2000 people have already signed on to the class action and another 2000 have expressed interest, sufficient additional support of the flood victims is still required in order for it to proceed, said Walker.
On Monday, Maurice Blackburn released a map showing areas of Queensland's southeast flooded in 2011 because of what it said was the mismanagement of Wivenhoe Dam.
An independent investigation has alleged that the flooding of a large number of properties down river from Wivenhoe Dam in 2011 would not have occurred had the dam been operated to the standard expected of a reasonably competent dam operator.
Maurice Blackburn, which believes there is now sufficient evidence to ensure a class action can proceed, said it expects to announce whether the class action will go ahead by April.