Ex-Minters lawyer dies in freak accident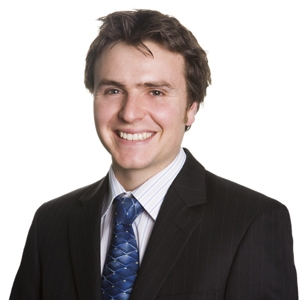 Minter Ellison has paid tribute to an ex-employee who tragically died in an accident in London earlier this week.
Jacob Marx (pictured), 27, died on Monday evening (UK time) when the metal sign from the front of a betting shop in Camden Town fell in strong winds and crashed on top of him, causing severe head injuries.
Marx, originally from Gisborne in north-eastern New Zealand, who was living in London with his girlfriend, was rushed to London's University College Hospital, but he never regained consciousness.
After graduating in law at the University of Auckland, Marx joined Minter Ellison Rudd Watts in Auckland as a summer clerk in November 2007. His initial rotation was in dispute resolution, followed by its corporate team.
In February 2009, Marx returned to the firm as a law clerk in the dispute resolution division, while in December of that year he was admitted to the Bar.
In May 2010, he transferred to Minter Ellison in Sydney, joining the firm's insurance & corporate disputes team. At the end of 2010 he left Minters to join publishing firm LexisNexis.
Last September, the New Zealander transferred to the Camden branch of LexisNexis in London and was working for the firm at the time of his death.
Minter Ellison said in a statement: "Jacob was a good lawyer, respected professionally for the quality of his work and his integrity, and well liked for his open and friendly personality. We were shocked and saddened to hear the news and our heartfelt condolences go out to his family and friends. He will be missed."
Richard Blackburn, a director at Minter Ellison Rudd Watts in Auckland, echoed those sentiments, stating: "Jacob was a bright young lawyer who worked hard, produced excellent quality work and made lots of friends at our firm. 
"Jacob left on good terms in 2010 to transfer to our Sydney office, he kept in touch, and we expected to see him again. His friends and former colleagues are in shock and still coming to terms with the news.  Our thoughts are with his parents and his family."
It has been reported that grieving friends visited the scene of the accident in Camden throughout the week and laid flowers as well as a New Zealand flag.
An investigation into how the accident occurred has been launched by Camden Council's Health and Safety and Building Controls teams.