Google win gets internet companies off hook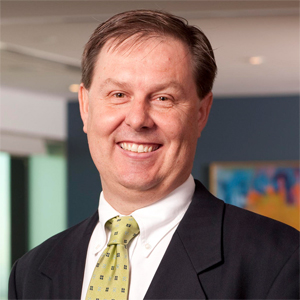 Google's victory in the High Court yesterday (6 February) has clarified that misleading internet advertising is not the responsibility of the host, according to a technology law expert.
The internet search giant has been cleared of misleading customers through its sponsored links, ending a six-year legal battle with the Australian Competition and Consumer Commission (ACCC).
John Swinson (pictured), head of King & Wood Mallesons' Brisbane office, told Lawyers Weekly that the case hinged on whether the ACCC could prove that Google had crossed from an intermediary to "an actor principally involved in advertising content" when it displayed sponsored links for one company in search results for a competitor (e.g. a search query for Harvey World Travel led to a sponsored link for its competitor, STA Travel).
The High Court ruled that Google, represented by Gilbert + Tobin, was merely a conduit of content and not liable for the misleading conduct of the advertisers, overturning last year's full Federal Court decision that had sided with the ACCC.
The ACCC's win in the Federal Court had sparked fears that Google would face the labour-intensive and costly task of verifying the content of millions of ads that appear in its search results each day. But yesterday's decision reassured Google and other intermediaries – such as social media sites, internet service providers and website hosts – that they are not accountable for advertising content, said Swinson.
He added that Google's advertising business would have been significantly impacted if it had lost its appeal.
 "[The decision] keeps Google in business ... if there are millions of ads appearing in search results each day, how can Google practically police those ads to ensure compliance with the law?"
The Google judgment comes almost a year after the High Court dismissed an appeal by the film industry body against internet service provider iiNet over copyright infringement. Like Google, iiNet was not held accountable for the misconduct of its customers, who were downloading copyrighted material from the internet.
"For the most part, the intermediaries are winning," said Swinson.
Since the ACCC launched legal action against Google in 2007, the search engine has changed the wording of the sponsored links' section to clarify that the content is advertising, and prohibited advertisers from referring to unrelated companies.
Swinson claimed that misleading advertising was a problem that existed five years ago, but now "everyone's moved on".