Big five make AMP's international legal panel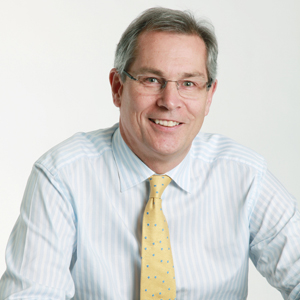 Ashurst and Norton Rose feature in AMP's inaugural international legal panel, as the financial services provider ramps up its offshore activity.
Allen & Overy (A&O), Baker & McKenzie and Clifford Chance round out the five-strong panel.
AMP Group's general counsel, Brian Salter (pictured), told Lawyers Weekly that seven global firms were invited to compete for a spot on the new panel, but only five were selected.
Salter could not reveal the names of the firms that lost out, but indicated that the top five were chosen primarily based on prior experience with AMP, demonstrated capabilities and specialist expertise relevant to the organisation's global ambitions. Despite claiming competitiveness was not a key factor in the selection process, Salter revealed that he secured discounts of eight to 30 per cent from the successful firms.
A&O, Ashurst and Clifford Chance will advise on major M&A transactions and other strategically important matters, while Bakers and Norton Rose will be used for business-as-usual transactions, licensing, securities and regulatory advice. The latter two are also on AMP's domestic panel.
The two-year, non-exclusive arrangement aims to structure AMP's approach to engaging with international firms. Salter claimed that it was unlikely the panel would become exclusive to the same degree as its domestic and New Zealand panel given the minimal exposure of the five firms in many of the jurisdictions where AMP does business. He added, however, that a vast majority of work that was spread over 35 global firms would be migrated to the international panel over a two-year period.
"The goal was to have a structured approach ... to make sure we were engaging with the right law firms, that they were fully relevant," he said.
The trend of global mergers in the Australian legal market was another reason Salter gave for shaking up existing international relationships.
"We're conscious of globalisation in law firms, and opportunities to tap into global networks are starting to emerge," he explained.
While the provision of legal process outsourcing (LPO) and alternative fee arrangements weren't deal breakers, Salter admitted both are competitive points of difference and of growing importance to AMP.
"It was of interest to us that a number of the firms had low-cost outsourcing centres, but that is more relevant from a domestic perspective," he said. "We've told all of the firms on our [domestic] litigation panel that they need to have LPO to be considered for next big piece of litigation."
Window dressing
Salter also expressed his frustration at top-tier firms that "dress-up" hourly rates as a fixed fee.
"We would like to see firms move away from hourly rates in the way they present billing," he said.
"Come to us with innovative proposals because it means you have your client at the centre of what you do and we draw a lot of comfort from that and will reciprocate the loyalty."
AMP also places significant value on long-standing relationships, he continued. When asked whether the movement or redundancy of partners that AMP regularly works with could impact a firm's chances of making the panel when it comes under review in two years, he said firms will be given opportunities to address deficiencies in service levels.
Lawyers Weekly reported late last year that AMP international panel member Ashurst had rolled out redundancies before the end of 2012.