Firm fees set to rise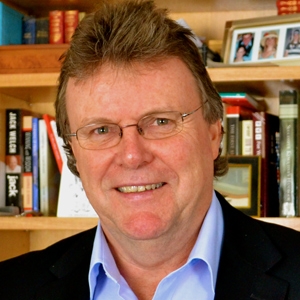 Almost half of Australian firms plan to charge higher fees this year, the Lawyers Weekly Managing Partner Survey 2013 has revealed.
Almost half of Australian firms plan to charge higher fees this year, the Lawyers Weekly Managing Partner Survey 2013 has revealed.
Of the 20 managing partners interviewed for the survey, nine said they would increase their rates in 2013.
Melbourne-based consultant John Chisholm (pictured) said he was surprised by the result. He told Lawyers Weekly that it is an inopportune time for a fee hike given the sluggish state of the legal market.
"I'm surprised given the decline in legal work; increasing competition; huge discounts on rack rates; clients complaining about legal fees and doing all they can to reduce their legal spend, more fixed and capped fees etc..." he said.
Chisholm speculated that these firms may have based their decision on the ability of lawyers who have moved up the ranks (e.g. from senior associate to partner) to charge more but, he warned, this reasoning may not cut it with clients.
"Most sophisticated clients ... do not automatically accept [the] same," he said. "Most firms will need to get used to operating with lesser fees and working harder and smarter to increase the margins they get from the lesser fees."
Chisholm also singled out firms that have recently implemented new pricing structures as likely candidates to increase fees. He claimed these firms may have realised they were undervaluing their services or can now prove they provide better value to clients.
The survey also found that 60 per cent of managing partners plan to introduce alternative fee arrangements (AFA) in the coming year. Chisholm is sceptical, however, that the firms in question plan to introduce what he describes as "true AFAs", which are not based on time, such as fixed fees or value-based billing.
"Many firms purport to offer AFAs and include in their definition things like capped fees, blended hourly rates and the like, which to me are not AFAs but merely time-based fees in drag," he said.
"True AFAs ... are being used by very few firms to date and only the more innovative ones."
Even though Chisholm predicts the demise of the billable hour in the not-too-distant future, most managing partners still see its value, with 70 per cent of respondents claiming that between five and seven hours is the most effective number of billable hours per lawyer.
None of the managing partners surveyed believed billable hours should be less than five hours, while 15 per cent claimed between seven and nine hours was preferable.
While five to seven billable hours per day (or 1200 to 1400 billable hours per annum) is still well below US expectations of around 1700 to 2000 billable hours per annum, Chisholm maintained that there "are much better ways to measure someone's performance than how many billable hours they recorded per day".