Former A-G joins Sparkes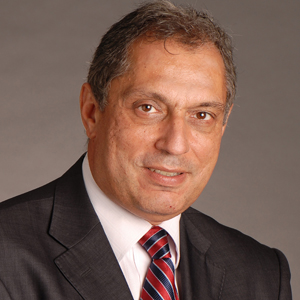 The immediate past NSW Attorney-General has joined Sparke Helmore Lawyers as a consultant
.
John Hatzistergos, who was Attorney-General from 2007 to 2011, is leaving politics behind to take up the position with the firm's government group.
Sparke Helmore has a strong government practice, with clients at local, state and federal government levels.
Despite this, Hatzistergos told Lawyers Weekly that his new role is unlikely to see him come face to face with officials he worked with as A-G.
"I'll be working in the administrative law section of Sparkes and I'll be working with [chairman] Phillip Salem and his team, essentially as a commercial adviser and a litigator," said Hatzistergos.
Hatzistergos's political career spanned over a decade and included ministerial positions in the portfolios of Citizenship, Regulatory Reform, Industrial Relations, Education, Justice, Health, Fair Trading and Commerce.
Despite being widely regarded as the most substantial figure left standing in the ranks of the NSW Labor Opposition following the party's election loss last year, Hatzistergos said he has never considered himself a career politician.
In May, at the age of 50, he resigned despite having four years left to run.
"I went into parliament effectively viewing it as a period of service and I thought that it was time in my own life that I move on and enable myself to be refreshed and go back into something that has been a very large part of my working life," Hatzistergos said.
Before entering parliament, he worked as a lawyer and barrister, in both private practice and the public sector.
Upon commencing with Sparkes in January, Hatzistergos said he noticed two significant differences since he was last actively practising law some years ago.
"The first was changes in technology that have affected not only the way you do work but also the way your clients do work and the way matters come to you," he said, adding that he had to make "a significant investment in time" and training to "come to grips with a whole advancement of legal practice" in terms of various technologies.
Hatzistergos also has a part-time professorial position at the University of Technology, Sydney, which he said has helped him keep up-to-date with research engine technology.
"These days, clients, especially in the government section, are extremely well informed because governments now have legal departments of their own with high levels of expertise, and access to information is high due to modern technologies," he said.
But Hatzistergos is confident his experience in government will give him an edge when assisting with client disputes.
"Government is a very unique client. It operates in a different environment and has significant public responsibilities … I understand the working environment of government agencies and the interaction between government agencies in the federal system," he said.
Conflict of interest?
In the USA, senior government ministers who leave government service can be subject to conflict of interest restrictions commonly referred to as "revolving door" laws, which prevent them from working in the private sector.
Senior federal ministers can be subject to one and two-year "cooling off" periods on lobbying and advocacy communications to their former agency.
Hatzistergos rejected the notion that there was a conflict of interest in his new role at Sparkes and said there are "established rules in place [in Australia and in NSW] that deal with post-separation employment and conflicts of interest for lawyers, in general, and also for former government employees".
"I believe those rules work quite well," he said.
Last year, the NSW Law Society released the second edition of Guidance on Ethical Issues for Government Solicitors (the Guide), which details The Professional Conduct and Practice Rules and Public Sector Codes of Conduct.
"I've been a lawyer all my life ... The work I'm doing here [at Sparkes] is for government clients. It's not as if I'm using any information that I have acquired against the government," said Hatzistergos.
"There is a model litigant policy which operates in relation to government work and lawyers who do government work are expected to follow those directions.
But there are broad responsibilities on lawyers over and above that … those rules are the product of a long period of experience and they're subject to ongoing training through CLE."
During his time as A-G, Hatzistergos's main interaction with lawyers was through professional associations like the NSW Law Society and Bar Association.
"From time to time there were more specialist bodies that had interests that wanted to come and talk to me, but they tended to be associations; environment lawyers, crown prosecutors, legal aid," he said, adding that he virtually had no interaction with private legal firms.
While Hatzistergos admitted he is looking forward to practising law again, he said he expected to miss public life "more and more" as time goes by.
"There's much in public life that I did that I'm very proud of ... but I think [missing public life] is a good thing, because you don't want to leave a job with a sense that you wasted your time or that you have bitterness or negative feelings," he said.
"It's much better to leave public life with feelings of achievement, of fulfilment and that you did something you really enjoyed – and that's the way that I would prefer to leave public life."