Govt settles costly Slipper case for $50,000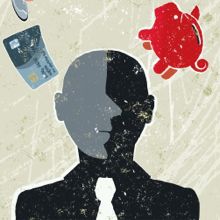 The Federal Government has settled its case with Speaker Peter Slippers' staffer James Ashby for $50,000.
Mr Ashby sued the Commonwealth, alleging it failed to provide a safe workplace. But his lawyers have accepted a settlement offer from the Australian Government Solicitor.
Attorney General Nicola Roxon said the Commonwealth believed this case was an abuse of process, "brought for an improper purpose", while labeling the reasons it was brought forward "a lawyers' picnic".
Roxon said in a statement that the case could have extended well into next year, and the Commonwealth was keen to bring the matter to a close.
"The Commonwealth has been mindful of its obligations to taxpayers to achieve the most cost effective outcomes for legal proceedings amongst other considerations," she said in a statement.
Roxon said the Commonwealth does not resile from arguments that it has previously made before the court that the claim was "vexatious".
She said that as Mr Ashby has now withdrawn his claim, the Commonwealth's abuse of process claim will be withdrawn as well.
"As anyone who has been involved in a settlement will attest to, settlements aren't about who is right or wrong, they are about bringing matters to a speedy conclusion, which the Commonwealth has now achieved," she said.
The case should now be dropped against Mr Slipper as well, Roxon said, "and the whole matter should be brought to a speedy conclusion in coming days".