Questions remain unanswered over Centro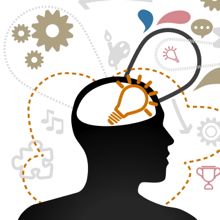 The Centro class action and the absence of a judgment may leave Australian lawyers uncertain. Middletons partners Mark Dobbie and David Hope explain the case.
The Centro class action and the absence of a judgment may leave Australian lawyers uncertain. Middletons partners Mark Dobbie and David Hope explain the case.
On 10 May 2012 it was announced that a settlement had been reached in the Centro class actions, subject to court approval. The settlement sum was $200 million, the largest amount ever to be paid in a class action in Australia although it should be noted that there were in fact two classes and payments by three defendants as well as insurance proceeds.
As there was no judgment in the proceeding, lawyers in Australia are still left wondering how Australian courts will apply the principles of causation, reliance and calculation of loss in a securities class action.  For lawyers, this uncertainty will continue to be a significant factor in any assessment of a client's risks in such litigation and likely mean that lawyers will continue to need to brief experts with differing views as to appropriate methodologies, so as to ensure that enough evidence is presented to the court to address the different options available on these key legal principles. 
In the Centro class actions, evidence was filed which assessed loss from both an "event study" perspective and a "fundamental valuation" perspective.  Had the matter not settled, there would have shortly been an expert's hot tub in which the appropriate calculation of loss methodology would be debated.
But even with these uncertainties, there are still many take-out messages from the Centro class actions which Australian lawyers should be aware of when advising their clients.  
From a legal perspective, lawyers need to understand that litigation funders are taking an ever increasing role in class actions, and settlements such as Centro are good business for them.  This suggests that funded securities class actions will continue to grow, as has been the trend for the last 2-3 years.  Around 80 per cent of the last 25 securities class actions filed have been funded.
Whilst the Global Financial Crisis may be officially over, continued uncertainty surrounding the world's economies leading to greater market volatility generally, a legislative intent to protect consumers, greater public scrutiny, and a rise in shareholder activism are all additional factors supporting the current trend.  Lawyers should therefore be ever vigilant in identifying (where possible) how the common themes from securities class actions might present risks to their clients. 
Lawyers also need to advise their clients on key issues such as director's duties and the role of board members, both executive and non-executive.  What the ASIC prosecution of Centro's directors and the evidence in the Centro class actions highlighted is the need for directors to be of enquiring minds, monitor management, and challenge and ask questions as needed.
From a practical perspective, lawyers should also assist their clients in ensuring clients are adequately protected by insurance, in particular reviewing (on an annual basis) the relevant D&O cover and ensuring that it adequately addresses the risks which a particular company may face.
From our own perspective, this litigation tested many skills, including gathering large volumes of evidence, reviewing tens of thousands of documents (around 50,000 were discovered in total), managing large teams of lawyers, analysing detailed and complex expert evidence, and of course managing a long-running (11 week) trial.  
Mark Dobbie and David Hope, Partners of Middletons