Pipers answers call to take on Vodafone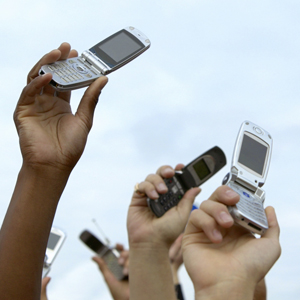 Piper Alderman has said it will be at least another month before it's in a position to reveal figures on the number of people who have signed up to its class action against Vodafone.
Last week, Pipers continued on its recent strategy of growing its class action portfolio when it announced plans to proceed with an action against the telco giant.
The action relates to Vodafone customers who experienced calls dropping out, reception issues, weak data and internet performance, and poor customer service in 2010 and 2011.
"We're not going to release figures at the moment," lead partner Sasha Ivantsoff told Lawyers Weekly. "The book building is going well and we'll release numbers in about a month."   
The firm wants to recruit a large percentage of the 700,000 Australian consumers who left Vodafone between 2010 and 2011 due to major problems with their service.
Pipers, which is currently conducting a class action on behalf of the collapsed Gold Coast-based Equititrust Income Fund, has said no single claim against Vodafone is big enough to warrant its own legal action, so, alongside funding partner LCM, it will group thousands of small claims together into one action.
Ivantsoff said the lawsuit needed to be commercially viable for LCM for it to proceed.
Since first announcing their intention to build the class action at the height of Vodafone's network failure in December 2010, Pipers said it has received more than 23,000 registrations of interest to participate from Vodafone contract holders.
Peak telecommunications consumer group the Australian Communications Consumer Action Network (ACCAN) has urged customers who want swift action for the Vodafone network's service outages to contact the Telecommunications Industry Ombudsman (TIO).
However, Ivantsoff does not believe the TIO has adequate powers to fully deal with the size of the complaints.  
"The TIO is a fantastic service, but it has its limitations," he said. "One of those is it cannot bind Vodafone to any agreement. They can't deal with a massive claim like this; they do cases on an individual basis."
Piper Alderman has litigated to judgment on a number of high-profile matters in the past 12 months, including a $200 million action against the now-defunct investment bank Lehman Brothers Australia and the case against Standard and Poor's for failing in its duty of care to investors in relation to high-risk constant proportion debt obligations (CPDOs).