House full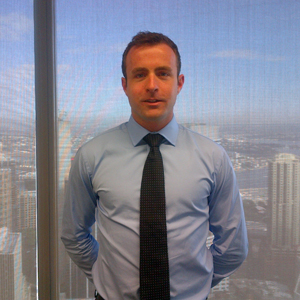 A recruitment survey has found that in-house teams will struggle to add headcount this year.
A Robert Walters Legal survey has found that in 2013 in-house teams will be characterised by continuing to be asked to do "more with less".
"People I was speaking to over the Christmas period and general counsels I have met with at the start of this year have told me that unless they have somebody leave – whereby they can recruit a replacement – they will struggle to get sign off and they are expected to do more with the same or less resources in some cases," said Nick Ahern (pictured), the manager of Robert Walters legal recruitment in Sydney. "Some organisations can put a good business case forward and they would recruit lawyers for growth purposes but, for the most part, it is doing more with less."
The survey painted a glum picture for in-house lawyers in most sectors.
It found that Sydney's in-house jobs market was relatively restrained in 2012, with businesses needing to outsource much legal work, resulting in recruitment levels being higher in private practice than in-house.
There was some good news to be found for in-house lawyers in Brisbane in the energy & resources sector, with some companies increasing their legal teams. However, that was tempered by sectors such as retail, tourism and property only recruiting replacement roles and mass redundancies in state government departments.
The Robert Walters analysis concentrated on Sydney and Brisbane, the only two state capitals where the global recruiter has dedicated legal recruitment staff.
Tight purse strings
Most in-house and private practice lawyers this year will be fighting an uphill battle to get a pay rise, with a few notable exceptions, according to the Robert Walters analysis.
Its survey found that in Sydney, a continued tightening of budgets means salaries are unlikely to move substantially, with only job movers expected to receive significant increases. The outlook for Brisbane was similarly downbeat. Remuneration levels for the city were predicted to remain "consistent", with candidates expected to focus on positions that offered job stability and career progression.
"I don't see large increases in salaries this year," said Ahern. "A lawyer would only secure a large increase if they were to move roles."
Ahern added that law firms that traditionally offered bonuses to lawyers below the partner level would still be likely to offer high performing lawyers bonuses this year.
Robert Walters found that lawyers in the best bargaining position for a pay rise included in-house lawyers with five to eight years PQE in the financial services, property and energy sector. The survey found that lawyers in this bracket could be in for a pay rise of over 23 per cent. In-house lawyers in the technology, media and telecommunications sector with five to eight years PQE could also see a pay rise of around 13 per cent.
The survey also found that the gap in salaries between large and small law firms was growing.