Corrs announces scholarship winners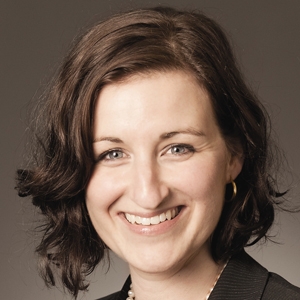 Corrs Chambers Westgarth has revealed the winner of this year's John Slattery Scholarship, as well as the names of the 28 recipients of the firm's Scholarships for Individual Excellence.
The winner of the John Slattery Scholarship for 2012 is Jaclyn Riley-Smith (pictured), a senior associate in corporate advisory at the firm. She will attend Changing the Game: Negotiation and Competitive Decision Making at Harvard Business School.
The Scholarship rewards exceptional performance and collaboration; the cultural characteristics needed to achieve the firm's assertive growth aspirations and expected of Corrs' future leaders.
The recipients of the Corrs Scholarship for Individual Excellence will attend prestigious institutions such as Stanford Graduate School of Business, Harvard Business School, Hong Kong University of Science and Technology Business School and the National University of Singapore as part of the scholarship program.
Now in its eighth year, the scholarship offers all of Corrs' staff the opportunity to apply to enhance their technical and business skills by attending a course either in Australia or overseas.
Corrs partner and CEO John Denton said: "Corrs offers the opportunity to experience the world-class education available internationally so that our people are best placed to deliver world-class services to clients, whose businesses extend globally.
"This is the Asian Century. The Corrs Scholarship Program provides a great opportunity for our people to gain experience in Asia, as well as further their personal development.
"This year, consistent with the strategy of growing our links and business in Asia, we have awarded scholarships within the Asian region, as well as in the UK and the US."