New Bakers chairman focused on clients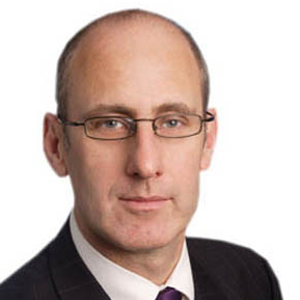 Chris Saxon (pictured), the new national chairman of Baker & McKenzie's Australian offices, has said a key focus in his new role will be growing the firm's market share.
Saxon, a partner in the Sydney office and the head of Bakers' Australian infrastructure and energy groups, takes over the reins from former chairman Bruce Hambrett, who moves to the firm's global executive committee, where he will assist with the implementation of its global strategy.
In his new part-time role as national chairman, Saxon will work in tandem with Bakers' national managing partner Chris Freeland.
"It's primarily chairing our management committee, and chairing partner and key strategy meetings," Saxon told Lawyers Weekly.
He revealed that his principal remit, apart from chairing the various internal meetings at the firm, will be externally focused, while Freeland will continue to direct internal matters.
He said the role involved engaging in dialogue with Freeland about strategy and client relationships.
"It's very much a client-facing role," said Saxon, "looking at client opportunities, dealing with key clients, pitching opportunities and ways to grow our market share."
Saxon led the Bakers team advising the NSW Government on the state's electricity privatisation and is currently a key advisor on the next round of NSW electricity privatisations.
The two appointments were announced at the firm's annual meeting in New York on 5 October. Both Saxon and Hambrett will continue to be based in Sydney.
The global executive committee is made of two representatives from Bakers' operations in the Asia-Pacific, Europe, North America and Latin America.
Meanwhile, in response to comments by former Bakers' employee Emma Buxton at the recent Tristan Jepson Memorial Foundation lecture, where she said firms are not upfront with new recruits about work expectations, Saxon said Bakers generally gets favourable responses from employees about its workplace environment.
"We constantly look at employee feedback, both from existing employees and those that have left us," said Saxon.
"Many of our people leave and move on to successful careers elsewhere; for some of those it's a better place for them to be given their skill base and to develop their career."