Norton Rose expands in Africa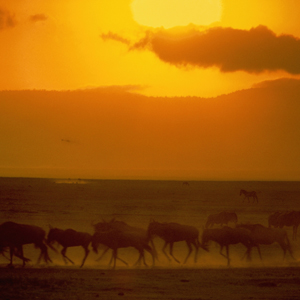 Norton Rose has opened an office in Tanzania.
The global law firm has opened an office in the African nation's largest city, Dar es Salaam.
"Tanzania's location makes it a natural hub for business seeking to invest not only in the abundant mineral, agricultural and energy and resources of the East African region, but also the growing market of close to half a million consumers in the land-locked countries of east and southern Africa that are accessed through Tanzanian ports, road and rail networks," said Adam Lovett, who will head the firm's Tanzanian office.
Joining Lovett in Tanzania will be Angela Mndolwa, who was formerly with Clyde & Co in Dar es Salaam.
Clyde & Co is one of the few global law firms with an office in Tanzania.
DLA Piper has a presence in the country through the firm IMMMA Advocates, which is a member of the DLA Piper Group.
Over the past few years, the economic and political situation in Africa has generally improved, with many global law firms increasingly seeking to open dedicated offices in the region in order to take advantage of the continent's vast array of natural resources.
Tanzania is rich in a number of minerals, including gold, zinc, nickel and uranium. It also has a large supply of natural gas.
However, corruption and human rights abuses remain a problem in the region.
According to Transparency International's Corruption Perception Index for 2011, many African countries are among the most corrupt international jurisdictions.
Tanzania is ranked equal 100th in the survey of 182 countries.
According to the survey, Botswana is the least corrupt African nation, and is ranked 32nd.
New Zealand is ranked first for transparency.
Norton Rose has existing African offices in South Africa and Morocco.