Saucy app keeps lawyers up-to-date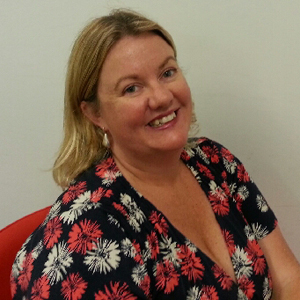 A new app is helping to drag the legal profession into the digital age, but a leading legal technology researcher believes the profession is still behind the times.
Former lawyer Natalie Wieland (pictured), now the managing director of the legal technology company CPD Interactive, launched an app late last year called LawSauce; it provides lawyers and law students with access to the most up-to-date and correct pieces of legislation, as well as access to legal journals and blogs.
Wieland said a meeting with the Bodleian Law Librarian at Oxford University, Ruth Bird, who, like Wieland, also hails from Melbourne, inspired the idea for the app.
"I told her [Bird] that my whole life now seems to revolve around asking 'where would I find such and such [piece of legislation or legal article]' and she said 'yes, that's also me'," said Wieland. "We [CPD Interactive] spent the next two years building a spreadsheet of 7000 records and went through every country in the world, and developed it into an app."
After a protracted period of negotiations with Apple that lasted for six months, the app was finally released on 23 December, covering almost every jurisdiction in the world.
"A big part of what is happening in law firms is globalisation," said Wieland. "You might have a sound knowledge of your jurisdiction, but now you need to do some research in the USA, so where do you find the relevant American legislation?"
Courting technology
College of Law lecturer Fabian Horton agrees with Wieland that the legal profession has been slow to adopt new forms of technology.
Horton is currently developing a survey that looks at the attitude of lower level Australian courts to technology, focusing on the family law sector. He said that the primary goal of the survey is to ascertain if court procedures and rules can be simplified.
"A comment was made to me that people don't even feel bad when they download things anymore and there is no moral issues to a lot of these things [use of technology] now," he said. "I have developed a survey that asks those questions.
"If we can see there was a whole scale shift in what people think is right and wrong, we need to reconsider how we couch the laws."
Last month, Horton, who also runs his own "virtual" legal practice, went to Vancouver in Canada to speak at a conference on technology, knowledge and society.
Addressing the topic of relationships, interests and claims in a hyper-connected world, Horton said that lawyers and the legal system would benefit if lawyers sought the counsel of experts from other fields, such as sociology.
"The research I do is very much a back-to-basics reassignment to make sure we are getting the right perspective [on legal issues] and I don't think we are," he said.
"Sociology and the law are very much apart at the moment."
Illustrating this, according to Horton, is that the legal system in Australia does not have very flexible policies to tackle future issues, with the use of technology the best example of this.
"Are we asking the right people to assist?" he asks. "I don't necessarily think we are."
In November, the NSW Government proposed a ban on the use of smartphones and tablets in courtrooms.