Culture clash curtailing Asian engagement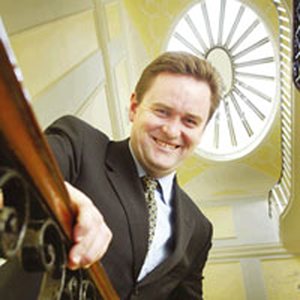 Cultural ignorance is preventing some Australian firms from succeeding in Asia, an international consultant has claimed.
Ted Dwyer (pictured) has urged the legal profession to discard assumptions about Asian cultures and set about engaging more meaningfully with the region.
"My frustration is that we can do so much better," he told Lawyers Weekly. "There has been a significant underinvestment of time, energy and resources across the legal sector in enhancing the understanding of cultural differences [between Australia and Asia]."
Dwyer claimed that Chinese companies, in particular, put Australian firms below US and English firms in the "pecking order", despite the high quality of legal services coming out of Australia.
He said local firms are committing cultural blunders that expose their lack of understanding of Chinese culture.
"This offends them," he said, referring to Chinese businessmen.
Common errors that can damage business relationships include giving a green cap to a Chinese male, which Dwyer said is offensive as it is associated with being cuckolded. Clocks are similarly problematic as they can be interpreted as a death wish.
Firms that are making a genuine effort to engage with Chinese companies are also getting it wrong. Dwyer revealed that a number of firms and businesses incorporate the Chinese version of their name in red on their business card.
"This can be very negative because, while red symbols are lucky, the colour is used for the names of people who have been executed and it is also used on tombstones," he said.
"It's such a shame when you see this; the attention to detail isn't happening and firms are less likely to succeed against competing firms who are doing it right," he added.
Dwyer encouraged Australian firms to invest more heavily in developing a sophisticated understanding of Asian cultures, particularly those that don't have a bricks-and-mortar presence in the region. Ideally, this would involve the engagement of local lawyers and firms to help bridge the cultural gap.
He also urged firms to take a long-term view to building relationships with Chinese companies.
"I keep hearing of partners going over, having meetings and banquets and assuming that's going to get you traction," he said. "That won't get you anywhere at all ... it will get you politeness, you'll be well-received, but you have to invest heavily in regular trips over there."
But, Dwyer cautioned, visits to the country mustn't always have a business slant.
"There is no distinction between business and the personal sphere, so you don't necessarily need to talk about business in order to develop successful relationships."