Lawyers get skilled up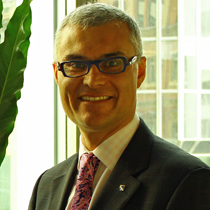 The topic of ethics was a highlight of the NSW Law Society's launch of CareerHub, a service designed to bridge career-related skills gaps among young lawyers.
The topic of ethics was a highlight of the NSW Law Society's launch of CareerHub, a service designed to bridge career-related skills gaps among young lawyers.
Justice Patricia Bergin, Chief Judge in Equity of the NSW Supreme Court, implored lawyers to uphold their oath to the courts at the event held in Sydney last week (22 March).
"If you accept that you have an obligation to me then we have a chance of maintaining the integrity of our independence and rejecting attempts to compromise us," she said at the launch of CareerHub, an online portal for young lawyers, featuring advice on different areas of practice, legal education, leadership and career skills, and profiles of notable lawyers.
The event featured nine speakers who covered a broad range of topics, including ethics, emotional resilience, marketing and business development, communication and presenting skills and career planning and networking.
Bergin, who spoke on ethics, has experienced a number of ethical dilemmas in the judiciary since she left private practice in 1984. One such incident occurred when she was a baby barrister and the client she was advising in a major commercial case gave false evidence in the witness box of the Supreme Court.
The opposing counsel did not have access to the documents that proved the falsity of the testimony, and Bergin's client was quick to point this out.
"I had an obligation to the court," said Bergin, explaining that she withdrew the testimony she knew to be false.
"Those who are in a zealotry situation might say 'well you better send your client to the police' [but] barristers and solicitors have an exclusion under the Crimes Act; you don't have to report your client."
Technology has also given rise to ethical dilemmas, said Bergin, who, 10 years ago, presided over a case in which a solicitor received letters from his opponent, but used his own computer to make them read differently.
"He, of course, was found out and struck off in due course," she said.
Bergin described her position as being vulnerable to a system in which lawyers and judges work together to achieve "incorruptible" justice on a daily basis.
"My conduct and the integrity of the system ... depend[s] on you," she said, referring to lawyers.
Commercial pressures within a law firm can also throw up ethical dilemmas for lawyers, and this was the focus of a presentation by Matthew Stutsel (pictured), a former Herbert Smith Freehills partner and the head of State Tax at KPMG.
Stutsel challenged young lawyers to think about the choices and challenges they face each day (such as working for combative or aggressive client, overcharging or under-reporting time, and working excessive hours) within an ethical framework.
"If you're in an M&A transaction and you know that the client is driving this business transaction for the purpose of disentitling a large number of employees … is that an area of law you feel comfortable practising in?" he asked.
"[In tax] there's an envelope and we talk about pushing the envelope … [in family law] what do you do about a client who wants to use the children as a bargaining tool in a financial settlement?"
Stutsel said some lawyers face internal pressures that could see them better off not acting for violent or alcoholic clients, but these pressures have not stopped the founder and managing partner of Salvos Legal, Luke Geary.
In his speech entitled 'Ethics in a pro bono environment', Geary described a "gut-wrenching" experience in which he helped his pro-bono client Beverly* avoid going back to jail for petty theft, only for her to commit suicide weeks later.
Geary went on to assist her drug-addicted boyfriend Peter* in a series of petty and serious criminal matters and, in a final impassioned plea, managed to convince the magistrate not to send Peter to jail.
Twelve months later, Geary said the Magistrate was in tears to see Peter clean, sober and crime free.
"There was a lump in my own throat because we had seen each of our purposes achieved," said Geary, adding that lawyers have an obligation to do pro bono work for themselves (not to waste their talent), the profession and the community.
"People who need the protection [of the law] are the weak, the friendless. The people who are accused of crime or other disgraceful conduct are the people who can only appeal to the law to protect and vindicate their rights," said Geary, quoting former Chief Justice James Spigelman in a speech Geary said has stuck in his mind for more than a decade.
*not real name