It starts with you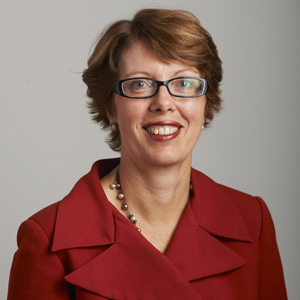 Lawyers need to take responsibility for creating conditions that allow work-life balance. That is the message from a managing partner when asked about a Lawyers Weekly poll that found work-life balance is lacking in law firms.
Lawyers need to take responsibility for creating conditions that allow work-life balance. That is the message from a managing partner when asked about a Lawyers Weekly poll that found work-life balance is lacking in law firms.
A record 529 people responded to the question Does your firm do enough to encourage its lawyers to maintain a work-life balance? on the Lawyers Weekly website last month.
The overwhelming majority of respondents (86%) indicated that working conditions at their firm do not allow for work-life balance. That was either due to the culture not allowing it, the firm only caring about revenue, or their supervising partner demanding long hours.
Only 14 per cent of respondents reported they had a positive experience within their firm, stating the firm genuinely encourages lawyers to strike a balance. This was the lowest result among the four available options.
"I have a strong view that you have to take control of that yourself a little bit," said Nick Nichola, the Australian managing partner of K&L Gates, when speaking to Lawyers Weekly. "When I was a practising lawyer, I would always say to my team – 'I will be sympathetic to what you want to do in your personal life'."
Nichola nominated staff seeking time off to watch their children play sport as one example where such flexibility was asked for and granted, with the K&L Gates Australian managing partner having coached his son's basketball team.
 "But you need to take control of that. You need some measure of self discipline and to organise your working life, organise your social life and organise your personal life so that you are able to do all of those things."
And it needs to work for us
When speaking to Lawyers Weekly about the result of the poll, Beaton Consulting director of professional services Tristan Forrester said that work-life balance and being a lawyer in the transaction groups of large law firms is incongruous.
"Great work-life balance and top-tier work, especially in transactional practices, just doesn't fit and [claims it does] are not credible."
The head of flexibility and diversity at Allens, Jacqui Abbott (pictured), challenged Forrester's comments.
"We have people who have been promoted [to partner] working less than full-time and continue to work less than full-time," she said.
Abbott agreed with Nichola's assessment that work-life balance, and the conditions under which it is viewed, is specific to the individual. She said that for any flexible working arrangements to be implemented, it needs to make business sense.
"It has to work for the business because we are a business," she said. "We do a lot of work before someone moves to a flexible working design to understand what they are looking for, so we come at it both from an employee and a work perspective to make it work for both sides."
An anonymous lawyer who used to work at a large international law firm in Brisbane told Lawyers Weekly the onset of her depression was related to the working conditions at that firm.
The lawyer, who now has an in-house role, said that when she was in private practice, her supervising partner would often demand she stay back until at least 9pm as that was the best time for him to review her work.
"In some ways I thought there was no way out," she said.
Abbott said she had seen no such unreasonable demands placed on lawyers at Allens.
"There are areas of the business where if you are on a high-intensity transaction then yes [you do work long hours]," she said. "But is not a consistent approach across the whole of the firm."
Nichola and K&L Gates' global chairman and managing partner, Peter Kalis, who also spoke to Lawyers Weekly, said that their personal lives had not suffered as a result of pursuing positions of leadership within private practice firms.
"To do what we do well in a competitive environment requires hard work," said Kalis. "On a day-to-day level you have various hats you wear. One of them might be law firm partner or associate, one is colleague, another is mum or dad, husband or wife, daughter, and so on.
"We all have those roles and a healthy approach to that starts with a centered individual and an understanding workplace."
Kalis added that in the US, K&L Gates was one of the first firms to introduce a "balanced hours program".
Kalis, who has also coached his son's baseball team previously, said that modern technology has also made work-life balance easier to achieve. He said that having a Blackberry meant he was able to watch his son play basketball at high school at 3pm in the afternoon.
"During the time outs I was able to pull out my Blackberry and return fire," he said. "That wasn't a possibility [a few] years ago."
For an in-depth interview with K&L Gates' global managing partner Peter Kalis and Australian managing partner Nick Nichola, see Lawyers Weekly tomorrow.

Does your firm do enough to encourage its lawyers to maintain a work-life balance?
• 36% (189 votes) said the firm has policies to encourage balance, but the culture does not allow for it
• 35% (186 votes) said no, the firm's only concern is the amount of hours people bill
• 15% (79 votes) said the firm is not the problem, but certain partners or practice group heads demand long hours
14% (75 votes) said yes, the firm genuinely encourages people to strike a balance
Total: 529 votes