What's my age again?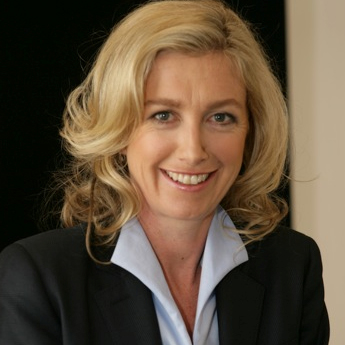 Overcoming generational stereotypes can significantly help law firms deliver on business outcomes, according to a lawyer and mediator.
Businesses are increasingly focused on gender diversity but the conversation around generational diversity is still in the 'too hard' basket for most law firms, said Catherine Davidson (pictured), who runs her own mediation business.
"If you understand the relativities between people's brain capacity at various ages then you have an ability to build teams and tweak teams so that you have the right mix of strength at, for example, a decision-making table," said Davidson.
Males up to the age of 35 are greater risk takers than at any other period in their lives so, at the boardroom table, they need to be balanced with "the more grey-haired, positive older people" who are less motivated by the moment and able to better emotionally regulate, said Davidson.
"Culturally, there may have been [a focus] on moving people on in law firms when they hit a certain age, so this is something people need to sit up and appreciate."
She recently completed a meta-analysis on the science behind age-related behaviours with neuroscience consultant François Bogacz, after noticing her clients frequently put conflict down to generational differences.
She found that older people tend to remember positive things more strongly because their cognitive abilities are changing and may be narrowing in some senses.
"This 'positivity effect' supports the fact that older adults are better conflict resolvers and report less distress and reactivity to interpersonal conflicts," said Davidson.
A 2012 survey of 1554 Australian workplaces found that 46 per cent of people would rather look for a new job than deal with a workplace relationship conflict issue; 48 per cent took days off due to workplace relationship issues, and 82 per cent did not seek help from HR in dealing with a tough relationship issue.
"The number one management style in Australia is that of avoidance … we don't like to have difficult conversations," said Rachel Clements, the director of the Centre for Corporate Health.
Time-poor lawyers often resort to more "task-focused communication styles" and have sensitive conversations, for example about performance management, over email.
"We've got great communication competence with our clients, but if there's an issue to do with our colleague sitting next to us, or with our manager, we're not so great," said Clements.
Anne Reeves, the human resources general manger at Maurice Blackburn, agreed with the 2012 survey results and said the avoidance culture has been a problem in law firms for years.
"We know statistically that relationships keep people at an organisation; we know they leave because of soured relationships," said Reeves.
"We can facilitate conflict resolution or get an external coach in if a key relationship in the firm breaks down … [but] we encourage people to get off their computer and have a conversation because [email] is so easily misconstrued."
Everything in moderation
Reeves said she does not hire people with age balance consciously in mind but rather looks at what the client and community needs.
 "We're always looking for a mix of people who are very young and enthusiastic to generate ideas around how to do things better or differently, and people who have some diverse and mature backgrounds," she said.
But Davidson argued that generational differences should be understood in order to achieve greater engagement, collaboration and innovation in the workplace.
"If business wants to deliver on all the things they say they [do] now, like workplace flexibility; longer time in the workplace, mentoring and shadowing, [they] need to understand this brain stuff to build an inter-generationally savvy organisation," she said.
Research by Jennifer Deal shows that Generation Y workers are more willing to defer to authority than those from Generation X; they are looking for more work-life balance, but only marginally; they have the same organisational loyalty as Baby Boomers and Gen Xers and the same core motivations: autonomy, status, purpose and financial reward.
Reeves, who previously worked in HR at King & Wood Mallesons and DibbsBarker, said law firms have traditionally not done well at understanding and acting on inter-generational tensions.
"We've tended to throw iPhones and iPads at it and think that's what people are looking for, but I think it's about getting our partners around the firm to get some insight around what it's like to be young again," she said.