LCA head slams barrister's website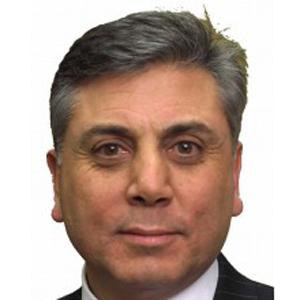 A new listing website for barristers has been denounced as "deceptively similar" to the Australian Bar Association's by the organisation's president, Michael Colbran QC.
Colbran, wrote to barrister Derek Minus (pictured), the mastermind behind www.austbar.com.au, asking him to confirm within seven days that he would take down the website.
Colbran, who is due to assume the position of LCA president today after the former president, Joe Catanzariti, vacated the post six months early, demanded Minus discontinue use of the website's scales of justice logo and domain name as he said they were both "deceptively similar" to the Australian Bar Association's logo and domain: www.austbar.asn.au.
"The ABA is concerned that people will be misled into believing that your 'virtual chambers' in some way has the support, affiliation or sponsorship of the ABA. It does not," said Colbran in a letter dated 23 May that, he claimed, had the support of each Bar association in Australia.
Minus said he was offended and shocked by the tone and "vague threat of legal action" in the letter.
"I didn't assume that my website could, in any way, be mistaken for the ABA," Minus told Lawyers Weekly.
Colbran wrote that the ABA and Law Council of Australia (LCA) were developing a national listing of all practitioners. Minus said he welcomed this but that his website would have a different function.
"I'm publishing a list of Australian barristers who are interested in providing their services nationally," he said.
"I don't know what any prospective national listing of barristers will be; it doesn't exist."
Besides this, Minus said that if both sites were up and running, that would not confuse the public. 
"The more the merrier. It's like train timetable apps; the information is common but how you display it and how you make it available is what makes it worthwhile," he said, adding that his website had the usability to search barristers by qualification, expertise and location.
Minus has not taken down the logo or website. 
In a reply letter to Colbran, within seven days, he said the scales of justice logo was "derived from the Greek mythological figure, Themis… and [used] by hundreds of organisations that deal with the provision of justice".
Different country
In regards to the domain name, Minus said Colbran's complaint showed "he's a bit out of touch with technology".
"I happen to be an arbitrator with the World Intellectual Property Organisation and I do domain names. [My website is] listed in a totally different generic top-level domain, namely '.com'; it's a bit like being in a different country."
Colbran outlined further concerns that the website features links to the various state and territory barristers' associations, as well as references to the NSW Bar Association's strategic plan.
The strategic plan, adopted by the Bar Council late last year, outlines objectives, including to achieve a national, uniform system for the recognition of senior counsel and to increase the visibility of the Bar and accessibility of its services.
Minus said this was precisely what he is trying to do with his website.
 "Even if I went on the street corner and said 'this is a great [strategic] plan' and passed it out to other barristers, should I really be accused of some sort of plagiarism or inappropriate behaviour?"
"I'm not promoting a plan that's opposite to theirs, I'm not even criticising it; I agree with everything they've said," said Minus.
To avoid any confusion that his website might have the support or affiliation of the ABA, Minus has added a disclaimer to its front page.
 "Usually where there's a complaint it's where one organisation is trying to be the other and divert internet traffic, but I'm not tyring to be the ABA. I don't want to be the ABA. I think the ABA website is frankly under-featured and useless; I don't think it provides any support or real information to barristers."
Colbran was unavailable for interview at the time of publication.
Minus said he was doing what the ABA should be doing and that the letter was a reaction to that.
"Law and lawyers move very slowly and that's often to the detriment of the public," he said.
"Barristers shouldn't have to go through an outmoded and outdated chambers and clerking system which seeks to limit their availability to practice to only a local area.
"If a surgeon is the best person to do heart surgery in Australia, we'd want to access that person."