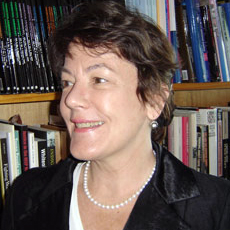 More research on how victims of child abuse in 'total institutions' experience justice processes and outcomes is needed, it has been claimed.
Professor Kathleen Daly (pictured), a professor of criminology and criminal justice at Griffith University, said lawyers doing work for the Royal Commission into Institutional Responses to Child Sexual Abuse need to be aware of such research in order to build an effective justice response.
"We know a lot about victims' and survivors' experiences in institutions … but we know a lot less about their experiences with justice processes and outcomes," said Daly, speaking at a multi-disciplinary forum entitled: Responding to Historical Child Sex Abuse, at Sydney University Law School on Friday (May 31).
By understanding victims' experiences of justice processing in cases such as the WA ex-gratia scheme, the Tasmanian Institutions scheme or the Mullighan Inquiry, negotiating package outcomes will be more effective, said Daly.
Researchers don't have to reinvent the wheel; only understand the context of each case, Daly urged.
"Whether it's Canadian research or any that's been done in the Irish Residential Redress [Board] scheme, people should be looking at that," she said, adding that the Law Commission of Canada used a careful methodology and thoughtful questioning when it commissioned such a study in 1998-99.
Daly's research, which focuses largely on restorative justice, found that victims' five 'justice interests' are: participation; voice; validation, vindication and offender accountability.
"The question is which type of justice mechanism or combination of them would best achieve [these] interests," said Daly.
Daly outlined responses to historical child abuse in 'total institutions' in Canada and Australia, and revealed that the median payout to victims and survivors, whether from a negotiated agreement or from an ex-gratia payment scheme, was around $10,000 less in Australia compared to Canada.
Adjusted for inflation, and all keyed to 2011 Australian dollars, the median payout for the Canadian cases was $31,600, and for the Australian cases $20,700.
"A lot of research says it's not the money that matters in terms of moving forward … while that may be true there's also a lot of literature to suggest [victims' and survivors'] disgruntlement that they did not receive enough money," said Daly.
Money matters
Dr Jodi Death from the Queensland University of Technology's school of justice, who also presented her research at the forum, agreed.
"Money is important - very, very important - and we need to start acknowledging that," she said.
Civil litigation can offer victims' high vindication if a settlement amount is high but, unless they go to trial, they won't be able to tell their story, said Daly.
Agreement or ex-gratia payments can offer victims greater certainty of financial and support outcomes, and may take a shorter time, but there is variable voice and validation, and potentially low vindication.
The public inquiry can offer victims a lot of voice but variable validation and, unless there's something else following, potentially no vindication.
Each of these responses has a contribution to make, said Daly, but therapeutic concerns seem to be the only thing on people's minds.
"Whether justice interests have been achieved is different from asking 'do you feel better?'" she said.
"I think we need to think quite systematically about justice and what it is that should optimally be achieved, independent of any kind of mental or physical health benefit."
Other speakers at the all-day conference included Dr Judith Cashmore of Sydney Law School, Detective Michael Newbury of the SA Police and Crown Prosecutor Kara Shead of the NSW DPP.