Two-strikes law calls for better board engagement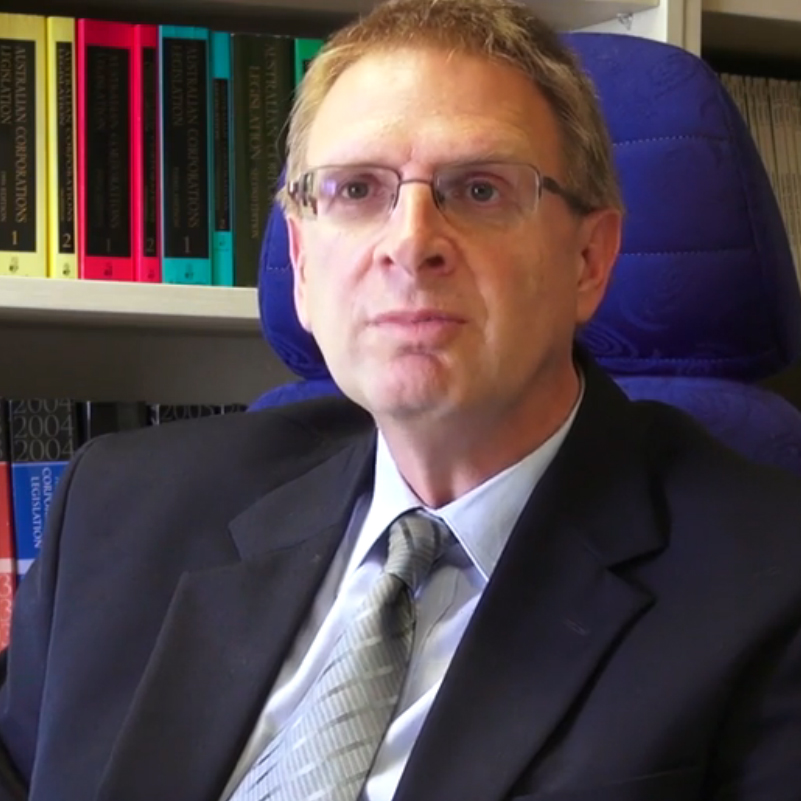 Shareholders are increasingly and unthinkingly voting 'no' on executive remuneration reports because they are not happy with general company performance, a governance forum has heard.
The first panel discussion at the Stakeholder Engagement Today - Corporate Governance Forum 2013, was comprised of a company secretary, general counsel, non-executive director and assistant company secretary.
Moderated by the University of Western Sydney's dean of law, Professor Michael Adams FCSA (pictured), the panel discussed the challenges for corporate governance at the Four Seasons Hotel in Sydney on 29 May.
"Last year was the first year that we really saw the difference; institutional investors really started to take a much higher interest in remuneration," said Helen Hardy, company secretary at Origin Energy.
The two-strikes law aims to hold directors accountable for executive salaries and bonuses and means an entire company board can face re-election if shareholders disagree with how much executives are being paid.
The law is an amendment to the Corporations Act and came into effect in July last year.
Hostility towards it was clearly evident in the discussion, with Adams describing the law as being "as useful as a chocolate teapot".
Speaking to Lawyers Weekly after the event, Maureen McGrath, general counsel (corporate and compliance) at Westfield, said the two-strikes law "is what it is".
Hardy said shareholders would sometimes vote against a remuneration report even after meetings with the chairman or remuneration committee chair.
"This is because they may have different objectives to the company or [be] under mandate to follow overseas governance guidelines that don't exactly align with Australian practices," she said.
The two-strikes law has clearly frustrated boards throughout the country, but it has also highlighted the importance of a proactive board and regular stakeholder engagement.
"The engagement process has to be throughout the year and not just at AGM and annual reporting time," said Hardy.
McGrath said the rule seems to have resulted in increased engagement by companies with shareholders on remuneration matters.
The panel discussed ways to avoid a second strike, including by writing individually to those who have voted against the remuneration report the year before, and outlining why remuneration is not the issue.
Julie Garland McLellan, a non-executive director and board consultant, said boards must focus on what they are trying to achieve and, sign off, not only on strategies but also on the process for getting the financial, technical or human resources required to deliver those strategies.
Minority report
Listening to disaffected shareholders is also key for board stability and good governance, panellists agreed.
Last year, advocacy group GetUp! secured the signatures of 210 Woolworths shareholders to push for an Extraordinary General Meeting (EGM) with the aim of stopping Woolworths from operating pokie machines with a bet limit higher than $1.
In late November 2012, Woolworths chairman James Strong told shareholders at an EGM that he had met with Senator Nick Xenophon and two people who had experienced "acute problems from gambling".
"It is important that all shareholders understand that the company takes its responsibilities in this area very seriously," he said, going on to outline why the board disagreed that the proposed measures would have any meaningful impact on problem gambling in Australia.
While those proposing the limits on pokies represented only 0.05% of shareholders who owned about 0.02% of Woolworths shares, panellists agreed that the importance of the issues shareholders feel strongly about cannot be understated.
Similarly, environmental and other stakeholder groups have bought shares in energy & resources companies and are using the AGM to voice their concerns.
 "For a company like ours, [stakeholder groups] include state and federal governments, regulators, environmental groups, landowners and regional communities," said Hardy.
"Successful engagement and collaborative relationships with these different stakeholders could have a direct impact on operational and financial performance, and for a company to maintain its social licence."
Garland McLellan stressed that boards and executive teams need appropriate training to deal with active shareholder minorities and emotive issues.
"We tend to drop them in the deep end and see if they swim or not, which is kind of unfair," said Garland McLellan.
"[You can't] expect them to be able to get up at a forum and instantly make things better."