Melbourne lecturer recognised at NAIDOC Awards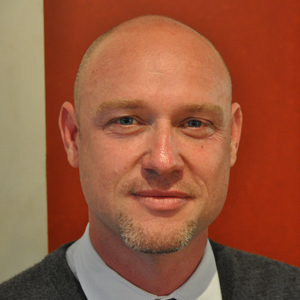 A senior lecturer at Melbourne Law School was named Scholar of the Year at the National NAIDOC Awards last week.
Dr Mark McMillan (pictured) was honoured at the Awards ceremony in Perth last Friday (12 July).
A Wiradjuri man from Trangie in New South Wales, McMillan joined the Law School of the University of Melbourne in 2011 as a specialist on indigenous law, property law and public law.  He is a board member of the Trangie Local Aboriginal Land Council and a trustee of the Roberta Sykes Education Foundation.
He is also the indigenous student liaison officer in the Law School.
McMillan paid tribute to his grandmother as one of his key inspirations when accepting his Award:  "She was very clear that education was the key to opportunity and the key to being a responsible adult.  She wanted – she demanded – that education be taken seriously."
He added that his experiences with the law while growing up also inspired him to follow a path into legal academia. "Growing up I saw some of the worst aspects of the law and the legal system, merely because of where we lived, and saw the effects of policing, the courts and jails.
"However, I also got to see and experience the law as a site of hope; a site of recognition; a site for the articulation of our needs [and] our aspirations, a site for our stories.
"My plan is to educate the students at Melbourne Law School about the effects the legal system has had, and continues to have, on indigenous existence and experience."
Dean of Melbourne Law School Carolyn Evans said the entire faculty was proud of McMillan's achievement:  "Mark's colleagues are delighted to hear about this national recognition for the importance of the work that he is undertaking."
The annual National NAIDOC Awards recognise the outstanding contributions that indigenous Australians make to improve the lives of indigenous people or to promote indigenous issues in the wider community.
Ten outstanding Aboriginal and Torres Strait Islander Australians were honoured at this year's Awards Ball in front of more than 1200 attendees at the Perth Convention and Exhibition Centre.  
The annual National NAIDOC Week ran from 7 to 14 July this year.