Lawyers question legality of PNG asylum plan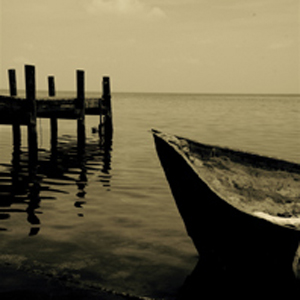 Lawyers have described Rudd's plan to send boat arrivals to Papua New Guinea as technically legal, so far, but against the intent of the UN Refugee Convention.
Lawyers have described Rudd's plan to send boat arrivals to Papua New Guinea (PNG) as technically legal, so far, but against the intent of the UN Refugee Convention.
Kerry Murphy, an immigration law specialist at D'Ambra Murphy Lawyers in Sydney, said any legal challenge to the plan is not going to work for the same reasons as the M70 Case did.
"They changed the Act last year to make sure that wouldn't happen again," said Murphy.
The Government amended the Migration Act after it was used to defeat its Malaysian Solution in the High Court. The legal requirements for "relevant human rights standards" and "effective procedures for assessing [boat arrivals'] need for protection" in countries to which Australia sends them were removed and replaced with broad ministerial discretionary powers.
The "only condition" for the immigration minister to approve the transfer of asylum seekers to another country now is that doing so is in Australia's "national interest".
"The minister thinks it's in the national interest to designate [PNG] to be a regional processing country, so he's able to do it," said Murphy.
The Act requires, however, that the minister has regard to whether or not the designated country has given assurances that transferred asylum seekers will not be subject to refoulement.
The President of Australian Lawyers for Human Rights (ALHR), John Southalan (pictured below), questioned whether Australia has such assurances from PNG.
 "The resettlement arrangement says these people will go to PNG for processing and resettlement, either in PNG or any other participating state, which isn't defined, so it's not entirely clear," said Southalan.
"[That] could be used to support a legal challenge [because] the Government needs assurances that the country will not expel or return a person to somewhere where they'll be threatened on account of race, religion, etc..."
The amended Migration Act also requires PNG to make an assessment, or permit an assessment to be made, of whether transferred asylum seekers are refugees under the Refugee Convention.
Murphy said that, realistically, PNG has no domestic mechanism to deal with this.
"They've got no administrative law system set up to run it, so Australia will be paying the bills to set all that up, train the people to do it, and run it," he said, adding that perhaps more problematic than mounting a legal challenge to the Rudd Government plan, is actually finding a client able to access a lawyer and give instructions.
Danger in PNG
The Federal Government's smart traveller website urges a "high degree of caution in PNG because of high levels of serious crime" and cites an "increase in reported incidents of sexual assault, including gang rape, and foreigners have been targeted". 
Human rights activists argue that the Government has given greater weight to the issue of people smugglers and deaths at sea, at the expense of broader human rights and refugee protection.
"The irony is that we're saying 'the deterrent is PNG' so we're in inadvertently saying PNG is such a horrible place that people won't want to got there; they'd rather stay in limbo in Indonesia," said Murphy.
PNG criminalises homosexuality, with the maximum penalty of imprisonment for up to 14 years.
Murphy said that the three common cases among Iranian refugees are political beliefs, homosexuality, and conversion to Christianity.
"There will be a proportion of Iranians that may well make that claim to being [persecuted for being homosexual] and now be seriously worried about whether they should say that sort of thing in PNG," said Murphy.
If boat arrivals suffer human rights violations in a situation that Australia is funding, Southalan said Australia could be in breach of its international obligations under various conventions.
"PNG is not a party to the Convention Against Torture, the Protocol Against the Death Penalty, or Protocol on Human Trafficking," he said, adding that if someone was fleeing persecution in PNG and Australia sent them back "that would be a clear breach".
Australia has promised to "provide support, through a service provider, to any refugees who are resettled in PNG", but Southalan warned this could lead to problems among two different refugee groups in the country: "one with more facilities and rights than the other"
"The Refugee Convention is about giving the broadest degree of protection and rights to asylum seekers and implementing that in good faith," he said, adding that Australia's sub-contracting its responsibility to refugees to a local developing nation, tied up with the idea of foreign aid, was shameful.