North seeks to pinpoint the direction of innovation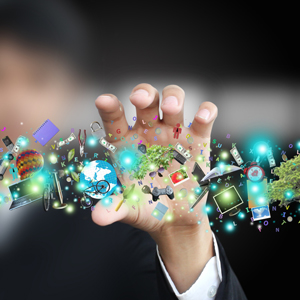 Two high-profile legal organisations have joined forces in a bid to discover Australia's most innovative law firms and in-house teams.
Last week, legal management consultancies Janders Dean and LexisNexis launched the 2013 Legal Innovation Index. The Index seeks to identify the top law firms and in-house teams across key indicators, including knowledge sharing, cost and time management, client and service delivery, and employee engagement.
"Traditionally, law firms have been slow to embrace change; however, this is changing thanks to a number of external factors that are contributing to the rapid change of the global industry," said Justin North, the director of Janders Dean, when talking to Lawyers Weekly. 
He said that the legal profession has been left behind by other professional services organisations, such as large accountancy firms, when it comes to innovation.
"Lawyers by their very nature are risk adverse and cautious, which in many ways can be counterproductive to innovative thinking, however, as the market and economic cycle moves from comfortable to a fight for survival, then these barriers are reduced and more risks are taken."
At a Lawyers Weekly roundtable in June, the chief risk and legal officer and company secretary of Transfield Services, Kate Munnings, rounded on law firms for their lack of innovation around fee structures.
"I think the global firms and local firms will get pressure from the big four accounting firms," she said. "What I see from the major accounting firms and from brokers ... is they are ahead of the game with innovative remuneration structures compared to law firms.
"If PwC can do it, why can't a law firm do it?"
Social media old news
North, whose legal clients include Herbert Smith Freehills, Clifford Chance, Seyfarth Shaw and the in-house legal team at Vodafone, said the criteria respondents will be judged against represents areas where firms should be seeking to challenge themselves.
While that criteria includes leadership and mentoring and access to justice, it does not include social media.
North defended this decision, stating that social media usage or adoption by itself does not demonstrate innovation.
"Social media as a branding and communication tool is embedded within a large percentage of firms, and the leaders in this area were experimenting a number of years ago," said North, adding there is little scope for true innovation in that space at present.
"Those firms that have either not adopted a social media strategy, or are falling behind the pact with their leveraging of this technology in relation to their peers, need to address this and recognise they are now followers, not innovators."
The survey closes on 4 September and can be accessed here.
The results of the survey will be released on 19 September at the Janders Dean Legal Knowledge & Innovation Conference in Sydney.
Speakers at the Conference include David Fitch, the global director of knowledge management at Latham & Watkins, Justin Moses, the corporate counsel and general manager of Westpac, and Minter Ellison CEO Andrew Todd.
Lawyers Weekly is the official media partner of the Conference.