Competition to intensify in IP space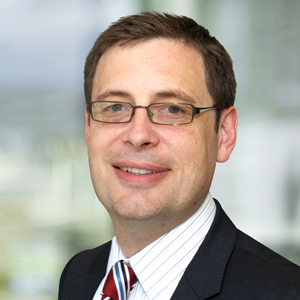 Clients are foregoing certain IP litigation due to budgetary constraints, which will drive some firms out of the IP space, the head of Gilbert + Tobin's IP practice has claimed.
Michael Williams (pictured) believes the IP market is entering a period of consolidation. He told Lawyers Weekly that IP litigation work in 2013 is down on the previous year as clients become more selective about which cases they pursue.
"[Clients] are tending not to file the cases that they're ambivalent about; they're reserving [litigation] for the ones that are 'bet the farm', the ones where they have no commercial alternative but to enforce or defend something."
This trend, he said, has resulted in legal work being funnelled to firms with specialised IP practices and away from those taking a generalist approach.
"It's an interesting maturing of the practice area ... a lot of firms have been dabbling in it, but the clients are becoming too sophisticated and what's at stake is too significant, so these firms will have a harder time."
Williams clarified, however, that IP boutiques won't necessarily reap the benefits of this demand for specialisation. He explained that the type of IP work that boutiques attract is increasingly being absorbed by in-house teams, particularly as a growing number of clients create "centres of excellence" within their organisation.
David Stewart, a principal at IP boutique Wrays, disagreed. He told Lawyers Weekly that the vast majority of Australian businesses are unlikely to invest in a specialist in-house IP lawyer.
"If they have a legal team they're going to be looking after other areas and not IP, which is such a specialised skill-set," he said.
Stewart claimed that, contrary to Williams' observation that IP litigation is in decline, his firm's patent litigation offering has picked up over the past two years.
He does concur with Williams that clients are becoming more sophisticated, but certainly not to the detriment of boutique firms.
"If the business is large enough to engage in patent litigation then [it's] sophisticated enough to know who to go to ... the big work has always been spread out among different types of firms, not large firms or small firms," he said, adding that businesses are increasingly going off-panel for specialist skills that boutiques provide.
"From where I sit, I'm not seeing large firms gobbling up the intellectual property market and drying up boutiques," he added.
Prior to joining Wrays, Stewart was a special counsel in the IP practice of Herbert Smith Freehills and, previously, Minter Ellison. He said all of Wrays' principals worked at a large firm before joining the Perth-based boutique and, while they tout their top-tier pedigree, their clients "understand that you can get the same level of quality from a boutique that you can get from a large firm".
Despite being based in the mining heartland of west Perth, most of Wrays' IP work comes from pharmaceutical clients in the US and northern Europe, Stewart revealed.
Sydney-based Williams, on the other hand, said G+T is enjoying a steady flow of mining-related IP work coming from Western Australia and, to a lesser extent, mining interests in Queensland, including mechanical patents and other "stock and trade technology".
"It doesn't grab headlines in the same way as, say, the Apple-Samsung dispute, but we think it's a growing part of the IP world," he said.