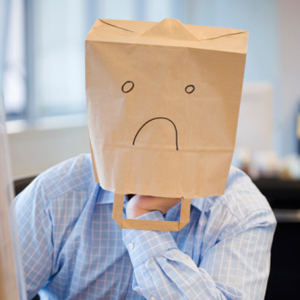 The majority of Melbourne law students who recently completed clerkships at some of the nation's top firms have been denied a graduate position.
Lawyers Weekly has exclusively obtained information on the clerk-to-graduate ratio at the Melbourne offices of eight top and mid-tier firms. All of the firms have hired less than half, and in some cases less than a quarter, of the clerks that were vying for a 2014 graduate position.
Herbert Smith Freehills took in the most clerks (86) in its Melbourne office of all firms over the 2012 to 2013 seasonal intakes and offered 34 clerks a graduate position.
Speaking with Lawyers Weekly, Andrea Bell, HSF's people and development director, said the firm could reduce its clerk intake in coming years in order to "strike the balance between being commercial and running a profitable business ... and keeping a pipeline of the most talented graduates coming through".
Bell also admitted that a graduate intake that is proportional to the number of clerkships is "important for the integrity of our brand".
"We know it's an important decision for people to make at this point in their careers and we want to make sure we help them manage their expectations and the options they want to keep available to them," she added.
King & Wood Mallesons had the second highest number of clerks (78) and offered 20 of them a position at the firm, with one deferral to 2015.
Of the 64 students who recently clerked at Allens, just 13 – or around 20 per cent – will take a graduate role in 2014. The firm pointed out that offers were made to a further five clerks who have deferred until 2015.
Allens declined an interview but offered the following statement: "Our acceptance rates in Melbourne remain high and we are very pleased with the outcome of our clerkship recruitment."
Slater & Gordon, which released healthy FY13 financials this week, told Lawyers Weekly that it does not reveal graduate intake numbers but could confirm that between five and 10 clerks have been hired by the firm, "which is not significantly less than previous years".
Cath Harris, general manager of HR at Slater & Gordon, said in a statement: "While we do provide many opportunities for young graduate lawyers to join the firm, we see our high staff retention rates as the real measure of our success in this area ... 89 per cent of all lawyers employed under the graduate intake scheme since 2007 are still working at Slater & Gordon."
Corrs Chambers Westgarth recruited a little under a quarter of its clerk cohort this year, offering positions to nine out of 39 clerks. The firm also said that a further two clerks who had deferred from the previous year will be joining the firm in 2014.
Meanwhile, Lander & Rogers hired 10 graduates from a pool of 33 clerks; while Baker & McKenzie offered a graduate role to six of its 13 clerks.
Bakers' national talent management director, Kate Muir, told Lawyers Weekly that the firm has not taken on fewer clerks compared to the previous year. Muir also claimed that clerkship applicants are informed early on of how many graduate offers the firm is likely to make.
"We always try to ensure that the number of graduate offers we make are consistent with our business needs, and that we can ensure that our graduates get a good experience through their rotation program," she added.
Lawyers Weekly repeatedly requested confirmation from K&L Gates on figures we obtained regarding the firm's graduate intake for 2014 but did not receive a response prior to publication.
War stories
A Melbourne law student, who has asked to remain anonymous, told Lawyers Weekly that while he has been offered a graduate position at a top-tier firm, many of his classmates with CVs that are "in good shape", and who have achieved mid-to-high distinction averages, are scrambling to find work following the recent round of graduate job offers.
"It's surprising – these are high-achieving students being rejected ... they're the complete package," he said.
Like Bell, the student believes firm brands will be impacted. He warned that poor graduate intake compared to clerk numbers will result in "war stories" being passed on from one student year to the next, deterring some of the brightest law students from applying to offending firms.
"The legal community in Melbourne is small, word does travel fast ... if you want to protect your brand, be responsible about the clerk-to-grad ratio," he warned.
He also argued that firms should, at the very least, inform clerks who are unlikely to be hired that their chances of landing a graduate position are slim in order to allow them enough time to organise an alternative.
The student did not, however, blame firms alone for this year's disappointing clerk-to-graduate figures. He said the clerkship system is flawed generally.
"Universities should shoulder some blame for this ... [they] are pumping out law students at an unsustainable rate," he said.
"It's an arms race each year," he added.