Local disharmony means global band marches on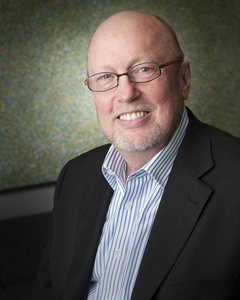 A senior legal consultant said unhappy partners at global firms in Australia are ripe for the picking and are attracting more global entrants.
Dr Stephen Moss (pictured), the chairman of Eaton Capital Partners, spoke to Lawyers Weekly about the continuing attractiveness of Australia to global law firms.
He said several global law firms are currently eyeing up Australia, and they were closely monitoring the mood amongst partners at established domestic and global firms.
"I believe a number of firms on the ground have come into Australia in a way that hasn't fully embraced the cultures and the history of the local firm," he said when looking at some recent global entrants.
"There has been at least some alienation of partners in some of the combinations that have happened in Australia, and that is where the opportunity comes from for new entrants," he added.
The globalisation of the Australian legal market has meant some practice groups at recently merged firms have been cast adrift as surplus to requirements.
"We have been approached by more partners than at any other time that have been disaffected by an international merger," said Laura Hartley, the managing partner of the Sydney boutique firm Addisons, when speaking to Lawyers Weekly in June.
Similarly, leading energy & resources and M&A partners are finding themselves courted by domestic and global firms as the Australian market becomes more concentrated.
That has meant unprecedented levels of partner movement among top-tier and mid-tier law firms over the past 12 months.
I love working for Uncle Sam
Moss made the point that Australia remains attractive to global firms due to its proximity to emerging Asian markets, supply of well-trained lawyers and natural resources.
However, he cautioned against believing that China and Asia act as the panacea to stimulate the Australian economic and legal market.
"The recovery we see in legal services will be American led," he said. "The US is still the largest economy in the world and as the US comes out of recessionary times that is where the growth in legal services will come."
Most of the recent global entrants to Australia have been UK-headquartered firms.
Moss believes there is room for more American firms in Australia and the fact many of those firms follow a meritocracy rather than a lock-step model would also provide a point of differentiation to clients and potential new recruits alike.
"The US platform is very attractive to Australian partners," said Moss. "You can expect more US firms to arrive."
Between 2005 and 2011, US investment into Australia exceeded $550 billion.