Building knowledge a plus for profitability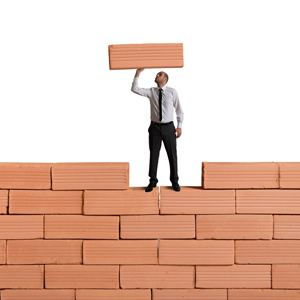 Good knowledge management can improve a firm's profitability when implemented effectively, the Janders Dean Knowledge Management Conference heard last week (19 September).
The global director of knowledge management (KM) at Latham & Watkins, David Fitch (pictured below), said that he thinks one of the things "really helping the firm at the moment is KM being a business priority".
One of the initiatives Lathams has taken to make KM a priority for the firm is to count every hour lawyers spend on approved KM projects as a billable hour, which counts towards meeting lawyers' yearly billable hours targets of 1900 hours.
"One client billable hour equals a knowledge management hour ... it's a real incentive for the lawyers to get involved in KM work," said Fitch.
Fitch added that one of the major advantages of this is that when lawyers have a lull between client work they can still do work that counts towards their billable target.
"Lawyers are really happy to get involved [in KM]," said Fitch. "Having the mechanism available so that when associates have some 'down time' they can invest that down time and produce KM assets for the improvement of the firm and still get credit for that is really important."
KM is also considered to have a "developmental" value, with lawyers getting feedback during their annual review about any KM projects they have worked on.
Eligible KM projects at the firm include sending out client alerts and legal updates or writing a publication that goes out to clients; since the firm launched its KM initiative in May last year around 950 KM projects have been undertaken.
Face value
Fitch, who took up his role with Lathams in October last year, having previously worked at law firms including Simmons & Simmons, Freshfields Bruckhaus Deringer and Sparke Helmore, also emphasised the importance of having partners on board in order for a firm to have an effective KM strategy.
"Your face time with partners – getting to know their clients, their practice group and their priorities – is really important. You really have to push for those relationships," he said.
At Lathams, practice group heads have responsibility for KM – making sure their lawyers participate in and use it – within their groups.
"It's no use investing huge amounts of time [in KM] if lawyers aren't then self-sufficient enough to use the resources," said Fitch.
A project the KM function at Lathams is currently focusing on is an initiative to improve the efficiency of the due diligence process, and the firm has also developed a number of apps.
"The challenge is to test and try different approaches and models to see what works for your firm," said Fitch.
"One size doesn't fit all when it comes to KM."