Ashurst gets green light for full financial merger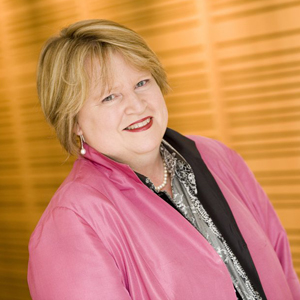 The full financial integration of Ashurst Australia and the UK arm of the firm was overwhelmingly approved by both partnerships yesterday (26 September).
Speaking with Lawyers Weekly following the partnership vote, Mary Padbury (pictured), chairman of Ashurst Australia, said she could not reveal the final tally but indicated that there was an "extremely high level of support" for full financial integration, both locally and in the UK.
The result has cleared the way for Ashurst to introduce a single profit pool allocated on a managed lock-step system, which will take effect on 1 November 2013.
Padbury said the criteria that will decide partner remuneration applies to all partners, regardless of location or practice area. This criteria is not based on tenure but, rather, a balanced scorecard that records a partner's role in developing client relationships, fostering talent in the firm and overall excellence and expertise.
"The big thrust of the system, and what a lot of primacy is put on, is the extent to which a partner is able to enhance and grow a client relationship for the benefit of the firm as a whole," she said.
"It is not focused so much on a single partner's practice; it's really the extent to which a partner, through the work they do, is able to make sure we can serve clients in as many places [and] as many different practice areas as possible."
The vote on full financial integration, initially scheduled for 2014, was brought forward by six months and is exactly two years after the merger was first approved by partners from Blake Dawson and Ashurst  (26 September 2011). Padbury explained that, at the time, the firm anticipated it would take two years to design an appropriate system of profit sharing.
"There were quite a few issues we had to work through ... but the pleasing thing is we solved all the various issues we needed to solve to put the firms together [faster than anticipated]," she said.
These issues did not include deciding whether to rationalise or reduce headcount or practice areas in Australia, according to Padbury, who claimed the local firm is committed to maintaining its full-service offering.
"A very important part of this transaction for the Australian partners is that we will continue to serve our clients across all the practice areas we currently practice in," she said.
The merger will create a firm of more than 3500 people, including 1800 lawyers, across 28 offices in 16 countries, with a combined revenue of over $930 million.
Elections for the global board will begin today (27 September) and continue over the coming weeks. The board will comprise 14 members, including an elected chair and vice chair, who will come from different legacy firms, and three elected legacy Ashurst Australia partners.
Other already appointed board members include: global managing partner James Collis, CFO Brian Dunlop and independent board members Robert Gillespie and David Turner.
In the wake of his appointment in July, Collis told Lawyers Weekly that Australia is not as attractive for a global law firm as it was when Ashurst's merger with Blake Dawson was announced in September 2011. He pointed to the slumping Australian M&A market and dip in the Western Australian resources sector as contributing factors.