Lawyer takes on Leighton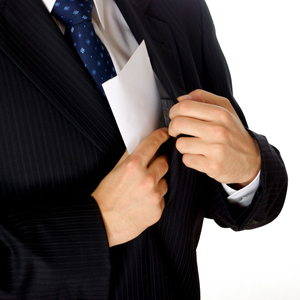 A former Minter Ellison partner who has launched a shareholder class action against Leighton Holdings is confident he can fund the lawsuit himself.
Lawyer and owner of Melbourne City Investments, Mark Elliott, filed a writ against Leighton in the Supreme Court of Victoria last week (4 October) on behalf of around 10,000 shareholders.
Elliott, who left Minters in 1999 to become the general counsel of Computershare, told Lawyers Weekly that he is running the class action alone, for now, and is confident he has the money to see it through.
"It's early days, but I think I have adequate resources to run this case to the end personally," he said.
Norman O'Bryan AM SC, who represented ASIC in its legal action against the Australian Wheat Board (AWB) in 2009, has been hired by Elliott as counsel for the plaintiff. Elliott revealed that he has worked closely with the Melbourne barrister for the past 25 years.
The writ alleges Leighton breached its continuous disclosure obligations under the Corporations Act by failing to reveal allegations of bribery and corruption against senior officers in charge of a $750 million oil pipeline contract in Iraq. It also claims the company failed to disclose "serious and cogent allegations of misbehaviour" relating to the construction of a barge in Indonesia.
Leighton's group company secretary Vanessa Rees released an official statement on Monday (7 October) denying that Elliott's claim had a proper basis.
Rees was appointed in August following the resignation of Leighton's general counsel Richard Willcock in April. She has previously held listed company secretarial positions with Ascalon Capital Managers Limited and Investa Property Group.
Last week (3 October), Rees responded in an official ASX statement to allegations of impropriety made in a series of Fairfax Media articles. The media reports included the content of a handwritten note by former managing director David Stewart that allegedly suggests he and former chief executive Wal King had knowledge of a $42 million kickback paid to Iraqi officials.
Leighton suffered around $1 billion worth of stock market losses in subsequent days, with the company's share price dropping 13 per cent of its value.
Elliott, a Leighton shareholder, is seeking damages to the value of the total losses incurred after 3 October.
Leighton had, in February 2012, notified the market of an Australian Federal Police investigation into its activities in Iraq, claiming there had been "a possible breach of its Code of Ethics that, if substantiated, may contravene Australian laws". Elliott argued, however, that the statement was "innocuous".
"The company skirted around the issue and I think the evidence of that is that the 2012 announcement didn't cause a blip in the share price, but when it was [announced] again ... in October 2013 the company is worth a billion dollars less in the eye of the market," he said.
"Experts will cross swords as to the extent to which there were other influences on the share price ... [however] the market was obviously surprised by this further disclosure, it did not think it was in the same vein as the disclosure the company made in 2012 and marked the shares down accordingly."
Meanwhile, it has been reported that King has enlisted Sydney defamation expert Richard McHugh SC to mount a legal defence against Fairfax Media over the content of the articles. Chairman Bob Humphris and director Bob Seidler have also reportedly hired a barrister, Bruce McClintock QC, to advise on allegations that they failed to act on the bribery allegations.