Maurice Blackburn wins $200k costs claim against Slipper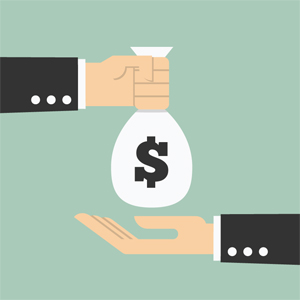 Maurice Blackburn has won its claim for more than $238,000 in unpaid legal fees against former federal speaker Peter Slipper.
A Brisbane District Court registrar has ordered Slipper to pay the firm $237,086 plus interest and court costs, the Courier Mail has reported. The claim, filed earlier this year in the Supreme Court in Brisbane, alleged that Slipper ignored demands from Maurice Blackburn to pay a series of invoices for legal costs incurred during his sexual harassment case involving ex-staffer James Ashby.
Maurice Blackburn principal Josh Bornstein had defended Slipper against the allegations.
In a statement earlier this year, Slipper said he was disappointed that Maurice Blackburn was suing him. He said the firm was entitled to be paid, but he could not recoup costs awarded to him because Ashby had launched an appeal.
The sexual harassment case was thrown out of court last year, with Justice Steven Rares declaring the allegations to be an "abuse of process"; however, the ex-staffer is appealing the decision before a full bench of the Federal Court. Ashby's lawyer, Michael Harmer of Harmers Workplace Lawyers, was also slammed by Rares for including "scandalous and irrelevant" allegations in the statement of claim, which were later removed.
Correction: A previous version of this article stated that the full Federal Court dismissed an appeal brought by Harmer against the Rares' judgment. This is incorrect. The decision in the appeal has yet to be handed down.