Exclusive: Maddocks partners at odds over merger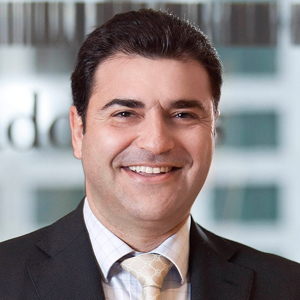 The partnership at Maddocks was split over whether the firm should merge with Pinsent Masons.
Yesterday (3 December) Lawyers Weekly exclusively broke the story that global law firm Pinsent Masons is coming to Australia, and that it had poached Maddocks CEO David Rennick.
Pinsent Masons and Maddocks were in earnest discussions over a possible merger.
It is Lawyers Weekly's understanding that a meeting involving Maddocks partners, scheduled for mid-December, was to float the idea of the merger, with that meeting possibly including a vote on a merger.
However, it became clear that the requisite overwhelming majority support for a merger with Pinsent Masons did not exist within the partnership at Maddocks and the mooted merger fell through.
It is understood that support for the merger among the ranks of the 69 partners at Maddocks was around 50 per cent at best.
When considering a merger, most law firms would require at least a 75 per cent partnership approval on both sides for any link-up to go ahead.
Only speaking to Lawyers Weekly
Maddocks chair Stan Kondilios (pictured) agreed to exclusively answer questions from Lawyers Weekly this afternoon.
He was cagey about the level of support for or against a possible merger with Pinsent Masons, but did not rule out the three-office Australian firm looking to link up with a global law firm in the future.
"The market continues to change, and we're committed to being agile in our approach," said Kondilios. "Our focus rests with remaining close to our valued clients in delivering premium legal services in government, infrastructure and services."
Kondilios refused to reveal whether Maddocks was speaking to other firms about a possible merger at present.
Lawyers Weekly approached Pinsent Masons for comment.
In a statement, the firm confirmed Rennick had agreed to join the firm as a consultant to look at launching in Australia.
"We have made excellent progress towards achieving our vision of becoming a law firm of truly international reach, and as part of that program of growth are giving careful consideration to how we can capitalise on opportunities in the Australian market," said the firm.
Pinsent Masons was in the top 15 UK law firms by revenue in 2012-13.
Lawyers Weekly understands that despite the breakdown of discussions with Maddocks, Pinsent Masons remains committed to launching in Australia in the first half of next year.
Rennick is set to vacate the CEO's chair at Maddocks on Christmas Eve and leave the firm's partnership by the end of February.
Lawyers Weekly also understands that once Pinsent Masons formally launches in Australia, Rennick is likely to remain at the firm as a senior partner.
Lawyers Weekly further understands that while Rennick is the only partner from Maddocks committed to joining Pinsent Masons at present, other equity partners at the firm are considering their options with rival firms.
Kondilios said the firm remains committed to its core business areas of infrastructure and financial services, with the firm achieving double-digit growth in key practice areas.
The firm has around 18 per cent of its staff working flexibly and has been an EOWA employer of choice since 2004.