Local lawyers still judged on pedigree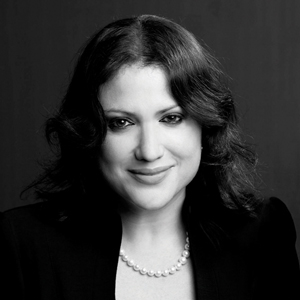 Pedigree is still paramount if you're a young lawyer looking for a job in Australia, according to the head of national recruiter Naiman Clarke.
Elvira Naiman (pictured) told Lawyers Weekly that local firms still focus almost exclusively on pedigree when hiring young lawyers despite moves by some global firms to eliminate education bias from the recruitment process.
Naiman is not involved in graduate recruitment but does work with lawyers in their first years of practice. These lawyers are still judged on the universities they went to and the partners they've worked for, "basically more of the old criteria", she revealed.
Clifford Chance in the UK recently changed the way it interviews potential graduates to avoid favouritism towards Oxbridge university students. Staff conducting final interviews are not told the name of the candidate's university or whether they went to state or independent schools.
The head of Clifford Chance in Sydney told Lawyers Weekly last week (21 January) that the firm's Australian offices are considering whether to adopt the UK's 'CV blind' policy.
But few local firms are ready to embrace such policies, said Naiman, explaining that as a result of the GFC most recent recruitment exercises have been solely focused on filling a skills gap.
"The fit had to be right without question, but the focus was on the skills gap ... and not about getting other additional dynamics right," she said.
"I can't remember the last time someone said ... external activities and sports would be a plus; we just don't hear that.
"It's extremely rare to have a socially conscious partner who recruits in that way."
Firms in the UK, however, appear to be more active in their efforts to assess candidates on more than just pedigree.
London-headquartered firms Ashurst, Clifford Chance, Freshfields and Hogan Lovells have all signed up to a scheme called Social Mobility in Graduate Recruitment: Potential not Polish, which is run by recruitment organisation Rare, according to UK publication The Lawyer.
The scheme aims to help firms to contextualise graduates by taking their backgrounds into account.
Factors such as whether a candidate is a carer or parent, attends a school in the bottom 40 per cent of institutions or has spent longer than three months in the care system are considered.
A spokesperson for Ashurst in Australia told Lawyers Weekly that while the scheme is limited to the London office, the local firm is planning to take a more global approach to graduate recruitment.
 "[We] will certainly look at all the programs and processes being rolled out [overseas]," said the spokesperson.