We don't need no regulation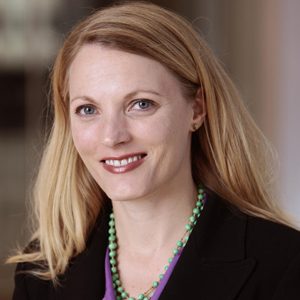 A major survey of corporate heavyweights by Mallesons Stephen Jaques has painted a picture of discontent at attempts to curb executive salaries.
Mallesons released the results of its Directions 2012 report at its Sydney office last night (15 February).
The report featured the responses of directors representing more than 300 organisations – all clients of Mallesons – across a wide range of industries.
Speaking to Lawyers Weekly this morning, one of the report's authors, M&A partner Meredith Paynter (pictured), said many respondents were unhappy with Federal Government policies, such as the Corporations Amendment (Improving Accountability on Director and Executive Remuneration) Act 2011.
"They were quite frustrated by that legislation," said Paynter. "While its purpose may have been well intentioned and reflective of community concerns coming out of the global financial crisis, the manifestation of that legislation is creating complexity and burdens, and there are concerns that it doesn't achieve the ends that were sought."
Acccording to the Australian Council of Trade Unions (ACTU), the average total remuneration of a chief executive of a top 50 company listed on the Australian Securities Exchange in 2010 was $6.4 million – almost 100 times that of the average worker.
While just over half of the survey's respondents said their organisation had implemented changes to its salary structure as a result of recent government policy, the report noted that such reforms "appear to have drawn the attention of boards away from matters of greater strategic value".
In releasing the report in front of an audience that featured former NSW premier Bob Carr and the directors of some of Australia's largest companies, Paynter said government policy in general is making the task for Australian directors and company boards harder in what is already a tough business environment.
"This is clearly exacerbated by the volume, pace and nature of regulatory reform, including the threat of political interference driven by a populist agenda," she said. "Uncertainty regarding the direction and expected outcomes of reform proposals is expected to remain an ongoing source of frustration for companies and boards in 2012."
According to the report, political instability, ineffectiveness or interference only ranks behind the implications of a multi-speed economy in terms of the major challenges that currently arise in the context of doing business in Australia.
The report also noted that carbon emissions polices and the carbon tax were the number one regulatory issues that received the attention of board directors in 2011, and that the high Australian dollar was the main point of concern for respondents when asked to nominate the main challenges in the context of cross-border investment.
Board diversity not a headline issue
Last year's report featured gender diversity as one of its central themes.
According to Directions 2011, 55 per cent of last year's respondents believed there was a lack of diversity on Australian boards, with 39 per cent of those surveyed stating their own company lacked diversity.
While this year's report noted there had been an increase in the number of females on the boards of ASX 200 companies in 2011 – 13.7 per cent as compared to 10.7 per cent in 2010 – it was still short of the target of 17 per cent set by the Australian Human Rights Commission, and diversity was not a main feature of this year's report.
Paynter said that was the case due to a decision by Mallesons to focus on other areas with this year's sample questions.
"We felt that the community is generally accepting of the concept of diversity and there has been progress made in 2012 to achieve better diversity outcomes," she said.
"It will be better to revisit diversity in a few years to see whether boards and companies are generally satisfied that diversity improvements have achieved better outcomes for their businesses."
In addition to Paynter, newly appointed Mallesons partner Nicola Charlston and the firm's chairman of the board, Tim Bednall, compiled the report.