Good news for some boutiques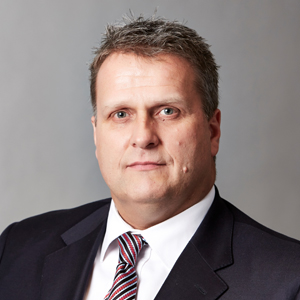 The future of Australian boutique law firms appears to be bright judging by the strong response from the legal market to South Yarra based law firm Kalus Kenny Intelex (KKI).
Recent negative press about failures of so-called boutique firms has prompted them to say "it's actually not bad news".
Since the creation of KKI in March 2013 by partners Henry Kalus, Jonathan Kenny and Sven Burchartz (pictured), the firm has added two more partners, several lawyers across all practice areas and added to its already high-quality client base.  From 26 people in February 2013, the firm now has a team of 37.
Significant and ongoing investment in its people, systems and processes, financial management and information technology platforms has been at the forefront of the management of that growth.
In addition, the partners and staff have embraced the firm's 'back to basics' approach of clear communication, accessibility, quality and a clear value proposition which elevates the advisor relationship from simply presenting options, to making confident and commercial recommendations.  This approach has significantly boosted the firm's appeal, and its client base.
"Clients are increasingly seeking out advisors who offer clear, innovative and well-managed solutions and who understand the commercial context of the issue, rather than simply answering a narrow question.  Clients do not want advice that is more focused on a firm's own risk management than the needs of the client," said Burchartz.
This month KKI has appointed two new partners, making it a five-partner firm.
Steven Apostolou has been appointed internally as a partner in the firm's property team.  Together with leading property lawyer Henry Kalus, Apostolou's work for residential and commercial developers on complex acquisitions, leasing, aged care and construction projects has seen him involved in many of Melbourne's largest property projects over the past five years.
Also appointed a partner is Ilan Kraus, formerly of Mills Oakley, who is driving the commercial advisory team.
"I see Kalus Kenny Intelex as a good example of how a boutique legal firm should operate," said Kraus.
"Top legal advisors play a trusted role in their clients' lives. By focusing exclusively on our core practice areas of property, commercial and dispute resolution and our value proposition, we are not about trying to be all things to all people.  We understand exactly what we want to do, who we want to do it for, and how we want to deliver it," he added.
Copy and images supplied by Kalus Kenny Intelex. For more information visit:
kaluskennyintelex.com.au