Profit-focused strategy is "fraught with danger"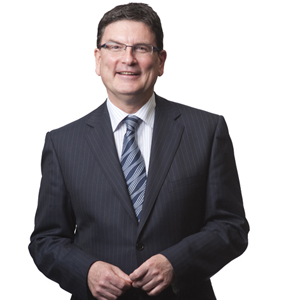 A new study has found that firms will protect partner profits even if it means reducing growth forecasts – a strategy that has been described as short-sighted and dangerous by a leading consultant.
The average profitability of firms has risen slightly to 9.5 per cent, from 9.4 per cent in 2013, according to the ALPMA/Crowe Horwath Financial Performance Benchmarking Study. Growth forecasts, on the other hand, have dropped to nine per cent from an average of 11 per cent last year.
Speaking with Lawyers Weekly, Philip Gleed (pictured), the head of legal consultancy Gleed Legal, warned that prioritising partner profits over revenue growth is "fraught with danger".
He explained that while the strategy might keep expenses under control in the short term, it could also disaffect partners who are in currently underperforming, but potentially lucrative, practice groups.
"Some partners will benefit if they are high performing, but others may struggle to maintain existing income and have to look at moving to another firm that has a model which better suits their clients and level of profitability," he said.
ALPMA president Tony Bleasdale also claimed that being overly-focused on partner profits is a short-term strategy.
"Partner profitability is typically achieved at the expense of revenue growth, and this is not a sustainable approach for firms [that] want to thrive and prosper in the new legal landscape," he said.
Both Gleed and Bleasdale called on firms to adjust their focus on strategies that will drive growth.
The study interviewed more than 100 firms of various sizes, including boutique and global firms, across Australia.
Andrew Chen, professional practice advisory partner at accounting firm Crowe Horwath, said economic conditions of the past 12 months have led to a contraction in the size of all firms, particularly at partner level, to fulfil profitability commitments to partners.
"Firms have shrunk to fulfil profitability commitments to partners and they've had to make some tough decisions accordingly. Paring back growth forecasts is a natural consequence of this," he said.
Gleed warned firms reducing the size of their partnerships to consider the financial consequences of putting all of their proverbial eggs in one basket.
"The move could expose some firms to be more open to others acquiring their highest-performing partners in lateral acquisitions," he said, adding that the recent spate of lateral hires shows that partners are willing to make a move.
Does size matter?
Larger firms, those with annual revenue in excess of $20 million, have been slower to reset growth expectations than smaller firms. Chen said the business models of many boutiques allow them to respond more swiftly to the changing legal market.
Gleed agreed that smaller firms are more "nimble" in an operational sense, but clarified that this did not necessarily mean boutiques are performing better than the bigger end of town.
"Most of my national mid-tier firm clients are going well with only a few of them not going well, while only a few of my smaller firm clients are going well ... many of them are simply finding it hard to maintain the status quo," he said.
The study also found that the average revenue per partner has remained consistent across each tier of firms year-on-year, with the largest recorded change in the $5 million to $10 million category, where partners generated a revenue increase of $113,000 on the previous year.
Gross profit margins, however, have declined two per cent to an average of 55 per cent, representing a seven per cent decline over four years. Competitive pricing, increasing salary costs and a drop in revenue have contributed to pressure on margins, the research has claimed.