Women's coalition fights to keep gender reporting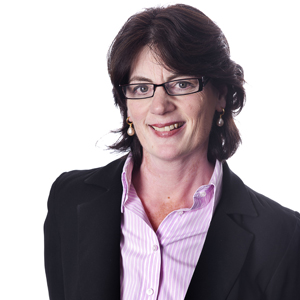 Women on Boards (WOB) has approached legal bodies for support in opposing the Abbott government's proposed roll-back of gender reporting requirements.
WOB, which has more than 18,000 registered members, contacted the Women Lawyers Association of NSW earlier this month (5 March) seeking a donation for its 'Coalition of the Willing' campaign against planned amendments to the Workplace Gender Equality Act.
Businesses with more than 100 employees are currently required to report on their gender makeup to the Workplace Gender Equality Agency (WGEA).
It is understood that the government is considering whether to increase the number of employees needed for gender reporting to 1000.
The proposed change is reportedly part of the Abbott government's bid to slash 'red tape' by $1 billion.
In a letter to employment minister Eric Abetz, WOB argued that "quality data collection to inform economic development is not red tape but an important step to enable policies and frameworks to improve productivity and business growth".
Law Council of Australia (LCA) executive member Fiona McLeod SC (pictured) agreed.
McLeod, who was a driving force behind a recently-released national study examining female attrition, told Lawyers Weekly that mandated gender reporting is not really red tape because businesses with between 100 and 1000 employees are probably already collecting gender-related information.
"[The move] provides relief from reporting under the guise of cutting some sort of internal cost", she said.
"It's very disappointing," she added.
Even more disappointing, according to McLeod, is that the change would weaken a framework that is institionalising the way businesses approach diversity.
"[The WGEA's] work is critical to providing a beacon of the way forward for businesses that don't have the capacity to keep reinventing the wheel," she said.
Speaking at a recent gathering of legal dignitaries, Justice Ruth McColl of the NSW Court of Appeal described the proposed changes to gender reporting as a "worrying sign".
"Measurement and monitoring of the numbers of women in the workforce is the only way of ensuring progress," she said, echoing comments made by BHP Billiton director Carolyn Hewson.
WOB has already committed between $5000 and $10,000 to the 'Coalition of the Willing' campaign. The women's network is asking for contributions from $2000 upwards from organisations that are willing to put their name to the Coalition.
The Coalition currently includes the following organisations: Australian Local Government Women's Association, Business and Professional Women Australia, Financial Services Institute of Australasia, National Council of Women of Australia, National Foundation of Australian Women, Women's Electoral Lobby and YWCA Australia.