ICAC hears CBP man secured cash for company linked to Obeids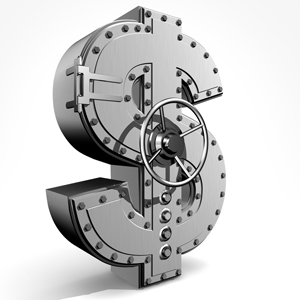 CBP partner Greg Skehan is appearing before an ICAC Commission today while his firm continues to chase money owed to it by the Obeid family.
CBP partner Greg Skehan is appearing before an ICAC Commission today (20 March) while his firm continues to chase money owed to it by the Obeid family.
In Sydney this week the Independent Commission Against Corruption (ICAC) has been hearing evidence in relation to Operation Credo, which is investigating whether persons having an interest in Australia Water Holdings Pty Limited (AWH), and its subsidiaries and predecessors, engaged in corrupt conduct.
Senior CBP partner Greg Skehan was a director of AWH between March 2009 and January 2013.
The former managing partner of CBP, Nick Di Girolamo, became a director of AWH in 2005, while still the head of CBP. In 2007 he left the firm to take up a role with AWH full-time.
CBP's current managing partner, Dunstan de Souza, replaced di Girolamo.
In 2010, the Obeid family sought a multi-million stake in AWH.
At the ICAC hearings this week, it was alleged that Skehan was a pivotal player in sourcing funds for AWH when it was "desperately needed".
"The cornerstone investor was never found but at one time one of the directors, Greg Skehan found a means of raising desperately needed finance by bringing in investors from a respected Western Australian engineering company, BG&E," said counsel assisting the Commission, Geoffrey Watson SC.
Watson further alleged that BG&E went on to "effectively assume control of the business".
The ICAC hearings have also been told that CBP carried out legal services for AWH, but that work was carried out by other lawyers at the firm and not Skehan.
CBP has previously acted for companies with links to the Obeid family.
The head of CBPs corporate and dispute resolution teams, Antony Riordan, told Lawyers Weekly that the firm was still owed money for work the firm did for the company Streetscape, which was owned by Eddie Obeid's son, Moses.
Riordan also said that the Obeid family, via its business entity Obeid Corporation Pty Ltd, had previously told CBP that it would pay the $750,000 bill.
Dunstan de Souza, CBPs managing partner, told Lawyers Weekly that the firm had not written off the debt.
"We will be pursuing [the Obeids] for that money," he said.
Earlier this week Liberal Party Senator Arthur Sinodinos stood down from his role as the assistant treasurer due to his links with AWH.
Sinodinos was a director with the company, with ICAC being told that he was paid $200,000 per year for around 100 hours' work with AWH.
ICAC was also told Sinodinos stood to earn millions of dollars if an infrastructure deal with the NSW government was successful.
ICAC was also told that di Girolamo, who was a fundraiser for the Liberal Party, was paid over $1 million for his role at AWH.
A former director of AWH, William Macgregor-Fraser, told ICAC that di Gorolamo's background as the head of CBP meant he was an attractive target for the company.
"He was a lawyer with Colin Biggers & Paisley and he didn't have a lot of experience in water but he was a commercial person," said Macgregor-Fraser.
CBP stand by their man
CBP has no intention of asking Skehan to stand down from the partnership despite his previous links with AWH.
"I have known Greg for 30 years, and he is a person of the highest standards of integrity and honesty," said de Souza.
de Souza said that his firm's support for Skehan is "unwavering" and he expects that both he and the firm will emerge from the ICAC findings with their reputation intact.
"I am confident that there will be no reputational damage to the firm as result of this."
Last year, ICAC found that former Baker & McKenzie partners John McGuigan and John Atkinson engaged in corrupt conduct in relation to their actions involving the Mount Penny mining tenement in the Bylong Valley, near Mudgee.
Former NSW state government ministers Eddie Obeid and Ian Macdonald were also found to have engaged in corrupt conduct.