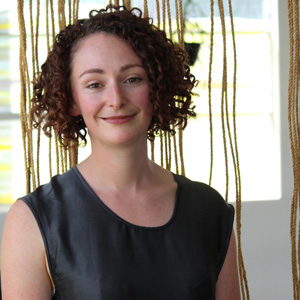 A Melbourne lawyer has launched an online law firm for individuals who don't qualify for legal aid and can't afford firm rates.
Laura Vickers (pictured) started Nest Legal late last year from her kitchen table in Northcote. She told Lawyers Weekly that her clients have been priced out of traditional legal services "in the new climate of legal aid cuts".
Victoria Legal Aid made the widest-ranging cuts to legal aid grants in its history in January 2013 due to "unprecedented demand" for its services, which it said had not been met with proportionate increases in government funding.
A subsequent report by the Centre for Innovative Justice in Melbourne has found that the majority of the population is "sandwiched between eligibility for public assistance and a realistic capacity to meet the costs of the private legal market".
Vickers said Nest Legal, which has minimal overheads, offers reduced fixed fees that are listed on the website "like a cafe menu".
In addition to providing affordable legal services, Vickers also wanted her firm to be accessible outside of business hours. The idea is paying off, with busy clients grateful to have the option of meeting in the evening. It also suits Vickers, whose toddler is usually asleep at that time.
"It's a different kind of access to justice issue; if lawyers are providing their services in a way that is inconvenient to a whole segment of the population who are missing out on legal advice as a result, then I think that's a serious issue," she said.
Vickers offers wills, conveyancing and legal advice on disputes, infringements and criminal matters. Her husband, Jeremy McWilliams, is a criminal barrister and Nest Legal's counsel. He provides 'court coaching' services to clients, including how to present themselves and their arguments in front of a judge.
The couple met when they both worked as lawyers at Maddocks. Vickers admitted that she would not have the lifestyle she currently enjoys had she stayed at a large law firm.
Vickers left private practice and took a role as a principal solicitor with the Victorian Government Solicitor's Office (VGO) in 2009. She still works for the VGO two days a week while juggling parenting duties and work for her Nest Legal clients.
Starting up in Sydney
Another lawyer is running a similar 'virtual firm' out of her home in Sydney while raising two children. Corporate lawyer Leonie Chapman, who founded LAWYAL Solicitors in July last year, uses a bespoke web platform to keep overheads and fees down.
Chapman offers a range of corporate services, including advice on banking & finance, IP and contract law.
The business model of both start-up firms allows women to continue practicing law in a meaningful way while raising young children, commented Vickers.
Family responsibilities were recently identified as a cause of attrition and stalled progression to senior levels in the legal profession in a landmark study from the Law Council of Australia.
But even lawyers who don't have major family responsibilities are ditching large law firms to start their own practices.
Sarah Nicita, a former senior associate at Henry Davis York, launched a boutique firm last week (21 March) that will only offer fixed fees.
Lawyers Weekly also exclusively revealed last month that former Minter Ellison partner Mitzi Gilligan and former DLA Piper partner Simon Davidson had launched a new firm, Hive Legal, that does away with high overheads, billable hours and the culture of self-interest found in large law firms.