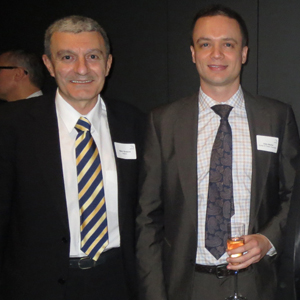 Gadens Sydney has formed an alliance with Baxter IP.
The two firms have entered into an agreement whereby if litigation on a patent matter is looking likely, Gadens will be called in.
"It is an alliance where Baxters will look after the steps that go to the registration of a patent, but if there is opposition to the patent… or a third party seeks to invoke the patent and becomes litigious, we will come in to support Baxters' client to enforce their patent rights," said Mario Sindone, a special counsel with the dispute resolution and litigation group of Gadens in Sydney.
Baxter IP, which has offices in Sydney and Melbourne, practises exclusively with regard to patent matters, while Gadens Sydney does not have any patent attorneys in-house.
"By linking hands with Gadens Sydney, Baxter IP is now able to provide its clients with seamless access to specialist IP legal advice when IP matters become contentious," said the firm's managing partner, Nicholas Milne.
Pictured l-r: Mario Sindone with Baxters' founding director Chris Baxter