Gender ruling a long time coming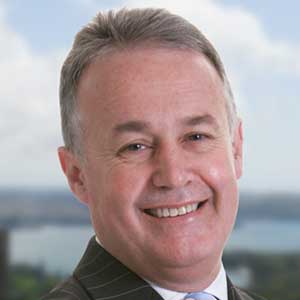 The brevity of the recent High Court decision in the Norrie case and the speed with which it was handed down demonstrate that the "time had come" to recognise gender neutrality, according to the DLA Piper partner involved.
In its 17-page judgment, the High Court granted Norrie, a transsexual, the right to be registered as neither a man nor a woman with the NSW Registry of Births, Deaths and Marriages. Five High Court judges unanimously agreed on Wednesday (2 April), less than a month after the matter was heard, that "not all human beings can be classified by sex as either male or female".
Scott McDonald (pictured right), the DLA Piper partner acting for Norrie on a pro bono basis, told Lawyers Weekly that the High Court was "speaking with one voice in a very clear manner".
"That type of decisiveness and service is a bit unusual," he said.
"[High Court judges] have a heavy workload and for them to have published in that format and with that quick turnaround suggests there wasn't a lot of umming and ahhing."
McDonald claimed that the Federal Government had been moving towards the recognition of a third gender for some time. In 2011, then Minister for Foreign Affairs Kevin Rudd issued guidelines that allowed Australians who classify themselves as being "indeterminate, unspecified or intersex" to use 'X' on their passport instead of 'M' for male or 'F' for female.
More recently, the Attorney-General's department published the Australian Government Guidelines on the Recognition of Sex and Gender. The 2013 national report states that government departments that collect personal records must allow for a person to change their gender to 'X' if they provide certain documentation, such as a medical certificate.
"There has been a movement at the federal level, which is normally more advanced or progressive on social issues, particularly when there's been a Labor government, and now it's trickling down to the states," said McDonald.
"The issue's time had come and the direction of that issue was pretty clear," he added.
McDonald admitted that the High Court judgment is narrow in that it addresses Norrie's specific circumstances and only applies in NSW. He added, however, that the broader guiding principles will have a flow-on effect to other states, particularly Queensland and Victoria which have similarly-worded legislation.
The interests of all states, and Australia as a whole, would be better served by taking a common approach to gender recognition, according to McDonald, much like the unified approach advanced by the Corporations Act.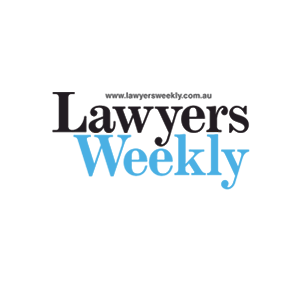 The path to recognition
Norrie (pictured left), who prefers the female pronoun, was identified as biologically male at birth but underwent sexual reassignment surgery in 1989. In 2010, she applied for a name change and also requested that the gender on her identity certificate be replaced with "not specified".
In a landmark decision, which was handed down in May last year, the NSW Court of Appeal found that existing legislation could recognise options other than male and female.
The NSW Registrar of Births, Deaths & Marriages, represented by Jeremy Kirk SC, sought to overturn that decision in the High Court.
McDonald said the writing was on the wall as to the outcome of the case when Kirk "came under fire from nearly all the [High Court] judges on the submissions he was putting forward".
"He [Kirk] earned his money that day," McDonald added.