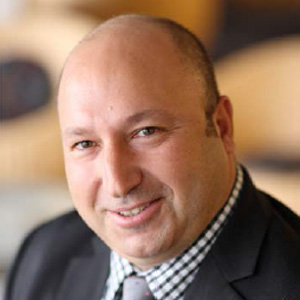 Firms expect revenue to decline in coming months despite claims that confidence has returned to the legal market.
The Commonwealth Bank's Legal Market Pulse report has revealed that firm confidence continues to climb. This optimism is buoyed by a brighter economic outlook among managing partners, an anticipated rise in realised rates along with stable margins over the next six months, according to Marc Totaro (pictured), national manager of professional services at Commonwealth Bank.
However, these upbeat forecasts are not reflected in firm revenue expectations, which are down for the next six months in every jurisdiction except for Melbourne, the report found.
From a practice area perspective, OH&S has the most positive revenue forecasts for Q2 and Q3, while taxation has forecast the largest increase in revenue for that period. Banking & Finance has also shown signs of improvement.
Meanwhile, M&A and corporate advisory, Government and Insurance have remained relatively flat.
Diana Mousina, associate director of economics at Commonwealth Bank, commented that while overall revenue expectations are subdued, the income side of the economy is improving – a positive sign for business profits and sentiment.
Fiscal settings are moving in an expansionary direction in the short term, she explained, and the CBA expects the unemployment rate to peak at 6.25 per cent mid-year and then trend down over 2015.
Mousina said NSW and Victoria, in particular, will see an increase in business activity in coming months.
"After an extended period of disparity between the mining and non-mining states, there has been an evening out in economic conditions across the states."
The report also found that mid-tier firms are seeking to increase all fee-earning roles with an expected growth in the number of equity and salary partners. Conversely, larger firms indicate a decrease in equity and salary partner numbers to increase their leverage ratios.